Volunteer Firefighter Support Program
With Australia experiencing some of the worst bushfires seen throughout Australian history, Skill Hire is committed to helping those who are helping fight the bushfires. That's why we are launching a salary relief program design to help our volunteer firefighters.
About the program
Skill Hire is committed to supporting employees who are contributing to volunteer firefighting efforts. To demonstrate such support, we are rolling out a new Volunteer Firefighter Relief Program, designed to allow employees to access salary relief for times when they are called to assist. 
Valid for employees currently engaged in a Group Training agreement or Labour Hire placement, candidates can apply to have salary relief for up to five business days.  
Skill Hire is committing a portion of funds for this program, with any remaining proceeds being donated directly to charities assisting firefighters and communities affected by this tragedy. 
 Before you apply, there are a few things you should know
The volunteer firefighter relief program is only available during bushfire season (October to March 2020)

Skill Hire contributes a flat fee to the Volunteer Firefighter Relief Program upon commencement of each bushfire season

Funds are accessed on a first come, first served basis.

The term "employee" references those who are currently employed by Skill Hire and meet the following criteria:

Are internal Skill Hire employees, or;

Are currently employed under a Skill Hire Group Training Organisation agreement

Are labour hire candidates who have worked consistently for at least four weeks.

Employee support is capped at $500 per volunteer firefighter, per bushfire season. This is taken over 5 business days

Employees can use the 5 business days as required, leave is not required to be taken in a consecutive nature

Applications are null and void when the employment contract is terminated

Salary relief is only available on business days where an employee is rostered or expected to work

All applications to access salary relief require supporting documentation which demonstrate a call for service

The outcome of applications are at the disrection of Skill Hire

Upon conclusion of the bushfire season, all remaining funds will be donated to the Australian Red Cross Disaster Relief and Recovery fund. 

This program exists as a pilot program, and extensions to this program will be at the discretion of Skill Hire.
Want to apply for the program?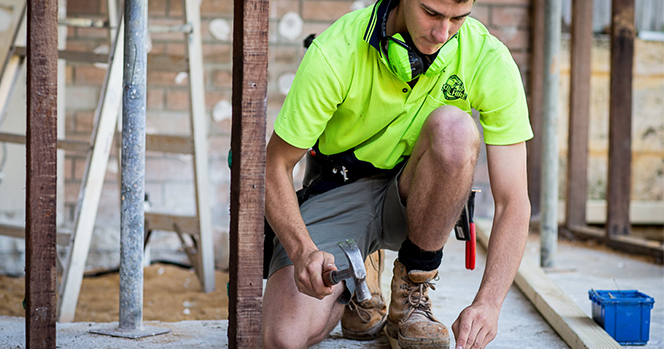 Entry Requirements:
To apply for this program you must be currently employed by Skill Hire and have work consistently for the past four weeks. Applicants must also be registered as a volunteer firefighter and be able to demonstrate supporting evidence. 
Simply fill download the form below, complete and send to our HR team. 
Want to help the bushfires but don't know how?
Choosing to donate can become difficult when there are so many charities to choose from.
Thats why, here at Skill Hire we are choosing to support The Australian Red Cross Disaster Relief and Recovery Fund. All remaining funds will be donated to those most affected, by donating to The Australian Red Cross – you can rest assured that the money donated, will reach those most in need.
With so many reports highlighting charities that aren't passing on funds raised to victims, we're supporting The Australian Red Cross because of the guarantee that no more than 10c of every dollar will support the delivery of emergency services. If you'd like to learn more about how The Australian Red Cross is using the Disaster Relief and Recovery Fund, click here.
The Disaster Relief and Recovery Fund uses the money raised to help in the following ways:
Providing cash grants to people who've lost their homes

Providing shelter and relief supplies for those stranded

Providing psychological support and first aid at evacuation centres

Assisting communities in clean up and rebuilding

Trauma counselling and mental health support for victims 
K
Skill Hire really helped me to see that I can accomplish something if I set my mind to it and I completed my course 2 months prior to the completion date. Cheers guys!
M
Skill Hire are helpful and professional. Nicola was attentive to all my needs. Their timesheets systems were a breeze and always update us with messages. Thanks Skill Hire
S
I just wanted to thank Skill Hire's EST Trainers. Nathan is the absolute best trainer I've ever had privilege to meet by a WIDE margin and I appreciate everything done for all of us. I'm ecstatic about the internship opportunity.
G
Not only did Skill Hire respond quickly to our urgent need, your team took the time to understand our organization and our needs. The people sent to help out were outstanding and their ability to rapidly adapt to our workplace eased our burden during what was a very challenging few months.
P
My son has thoroughly enjoyed the Construction Pathways course. He spent the last 18 months being home schooled and not socializing with anyone so to see him eager to get up and leave the house every day still blows my mind. Simon, thank you for your understanding and taking extra care with my son.
J
I wanted to say a big thank you to Skill Hire and the team, especially Wayne for such an amazing experience for our students. All of our students were thoroughly engaged with the course and learned many valuable skills.