CPC20220 Certificate II in Construction Pathways
Are you planning a career in construction? Thinking of applying for an apprenticeship? Certificate II in Construction Pathways is an entry-level course that equips you with the practical skills you'll need to succeed in your chosen trade.
Scroll down to 'Class List' to enrol.
---
Course Overview
This course teaches you how to plan and organise projects, work safely and sustainably, and communicate effectively with co-workers.
You'll also gain technical skills in carpentry and bricklaying. This course is perfect if you're at the beginning of your construction career and want to explore your options.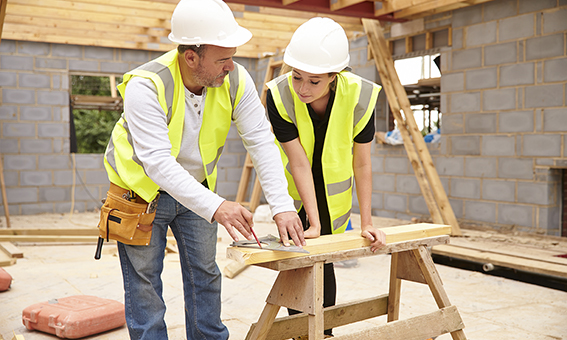 Duration
Study Mode
Entry Requirements
Learner Resources
Course Fees
Study Pathways
Course Structure
Duration and commitment
Certificate II in Construction Pathways is a 10-week course.
Class Information
Duration: 10 weeks
Intake date:No scheduled courses available. Contact us for further assistance.
Course Enquiry
To enquire about enrolment, apprenticeships or traineeships, or customised training solutions for your business or school – get in touch below.