Start a plastering apprenticeship
Plasterers apply and fix plasterboard, suspended ceilings, fire rating systems, acoustic tiles and composite wall linings to buildings and apply decorative protective coverings of plaster, cement and similar materials. A plastering apprenticeship also known as wall and ceiling apprenticeship will give you the opportunity to gain hands on experience in this exciting field while you work towards a nationally recognised qualification
How to become a plasterer?
There can be so much pressure to pick the right career, that's why here at Skill Hire we offer helpful and insightful advice that helps to choose a career you'll love. If you've not yet seen them, have a read of our latest tips on Choosing Where to Specialise and How to Start a Plastering Apprenticeship. 
By undertaking a plastering apprenticeship with Skill Hire, you'll be able to make your start in this high demand profession and enjoy continued employment, regular income, national accreditation and a dedicated field officer that helps you throughout your journey.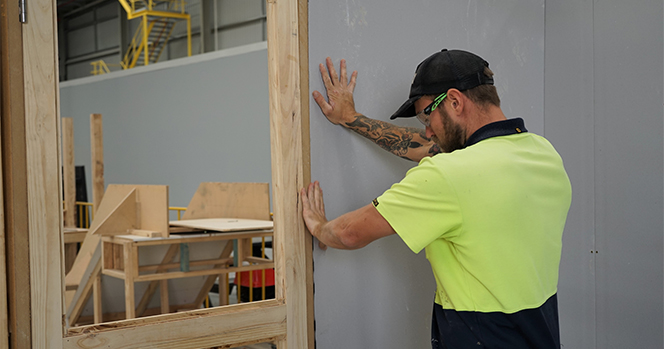 What does a plasterer do?
Learn more about wall and ceiling fixer apprenticeships
While job roles can vary, wall and ceiling fixers are likely to be exposed to the following tasks:
Measure, mark and cut plasterboard and other materials to secure them to walls, ceilings and battens
Work with pre-cast cornices, panel moldings, ceiling centres and other plaster fittings
Plumbing and straightening corners, angles and wall and ceiling surfaces
Apply and finish acoustic, insulating and fireproofing materials
Plus much more!
The number of plasterers in Australia has shown strong growth over the past five years and is expected to have further strong growth in the next five years. 
Average Salary
$83,200
5 year job growth
Moderate
Skill Demand
High
Anticipated new roles
19,000
Work locations
On site

Want to start your plastering apprenticeship?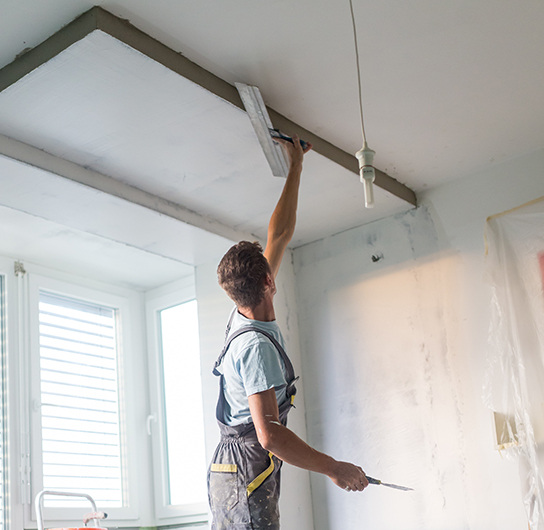 Entry requirements
To commence a plastering apprenticeship with Skill Hire, you will need to;
be an Australian citizen; or hold an appropriate work visa
be at least 15 years of age
have completed a relevant pre-apprenticeship
Quick Info
Delivery Locations: All metro and regional areas
Average Duration: Approximately 48 months
Cost of Program: Free! All training costs reimbursed by us.
Take a look at some of our other Apprenticeship articles:
Other popular apprenticeships at Skill Hire:
[contact-form-7 404 "Not Found"]
K
Skill Hire really helped me to see that I can accomplish something if I set my mind to it and I completed my course 2 months prior to the completion date. Cheers guys!
M
Skill Hire are helpful and professional. Nicola was attentive to all my needs. Their timesheets systems were a breeze and always update us with messages. Thanks Skill Hire
S
I just wanted to thank Skill Hire's EST Trainers. Nathan is the absolute best trainer I've ever had privilege to meet by a WIDE margin and I appreciate everything done for all of us. I'm ecstatic about the internship opportunity.
G
Not only did Skill Hire respond quickly to our urgent need, your team took the time to understand our organization and our needs. The people sent to help out were outstanding and their ability to rapidly adapt to our workplace eased our burden during what was a very challenging few months.
P
My son has thoroughly enjoyed the Construction Pathways course. He spent the last 18 months being home schooled and not socializing with anyone so to see him eager to get up and leave the house every day still blows my mind. Simon, thank you for your understanding and taking extra care with my son.
J
I wanted to say a big thank you to Skill Hire and the team, especially Wayne for such an amazing experience for our students. All of our students were thoroughly engaged with the course and learned many valuable skills.