Mining Supervisor Training G1, G8, G9
The Mining Supervisor G189 course will prepare you for supervisor, manager and team leadership positions in the mining, civil construction and resources industry with a focus on risk management, occupational health and safety and communication. The course covers the requirements of s.56 of the Coal Mining Safety and Health Act 1999 and s.51 of the Mining and Quarrying Safety and Health Act 1999 needed for deployment or mobilisation to a mining worksite.
---
Course Overview
Obtain a nationally recognised Statement of Attainment for Mining Supervisor roles to meet mining supervisor requirements to work in a resources work environment prior to site deployment. Participants will lean how to support team, identify and solve complex problems, identify workplace risks, implementation and controls and understand work health and safety legislations.
Learning outcomes include:
Effective communication across all levels
​Identify and solve complex problems
Supporting individual team members
Display confident leadership and direction
Identify workplace risks, implementation and controls
​An understanding of Work Health & Safety legislation
Thorough incident investigation processes and controls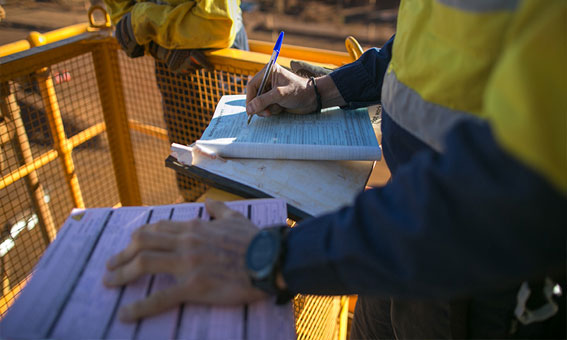 Duration
Study Mode
Entry Requirements
Learner Resources
Course Fees
Study Pathways
Course Structure
Duration and commitment
The course is online and self-paced with a 3 month online enrolment period to complete. Course duration will depend on the participant's commitment to completing the course materials.
Course Enquiry
To enquire about enrolment, apprenticeships or traineeships, or customised training solutions for your business or school – get in touch below.