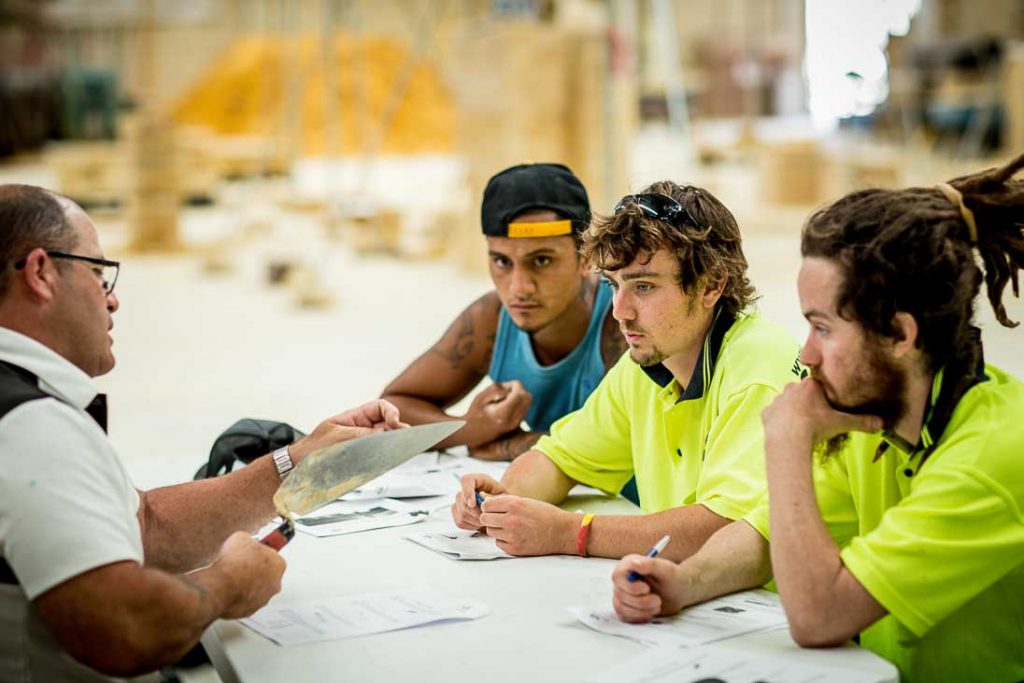 A few months ago, we announced that the McGowan Government rolled out the WA Employer Incentive Scheme (EIS) effective from 1 July 2019. The aim of the incentive is to increase the number of apprenticeship and traineeship opportunities available by assisting employers financially to meet the cost of employing an apprentice or trainee.
Under this incentive scheme, a total of $182.4 million have been allocated, which includes both employer incentives and training subsidies. Of this amount, more than $45 million is allocated for regional Western Australia. As part of the employer incentive scheme, businesses are set to receive a base payment of up to $8,500 for employing an apprentice and up to $4,250 for employing a new entrant trainee. Approximately 6,000 businesses in Western Australia will benefit from this scheme, particularly small businesses and not-for-profit companies. For bigger companies, this scheme will replace the payroll tax exemption for new entrant trainees and provide more transparent and equitable State Government assistance.
We encourage businesses in Western Australia to take advantage of this scheme to not only boost your business with extra cash but help shape the career of an apprentice or trainee by teaching them the ropes of your business. With over 600 apprenticeships and traineeships available in Australia, there are thousands of youngsters looking to be hired to complete their apprenticeship or traineeships. The best part about this incentive scheme is that the incentive is paid in addition to other Government financial incentives you may be eligible for.
Is Your Business Eligible for the WA Employer Incentive Scheme?
To be eligible for the WA Employer Incentive Scheme, your apprentice or new entrant trainee must have signed a Commonwealth Government Training Contract from the effective date of the scheme – 1 July 2019.
Generally speaking, eligible employers include:
Employers of apprentices below the payroll tax threshold which is $850,000 per annum at the time of writing this article
Employers of new entrant trainees
Group Training Organisations
Local Government
Not-for-Profit companies
Ineligible employers include:
Employers of apprentices and trainees who reside outside of Western Australia
Employers of trainees who commenced work before 1 July 2019
State and Commonwealth government agencies
Employers who are eligible to receive incentives from the Construction Training Fund (CTF) in which case you may be eligible for a grant of up to $21,000

How can Skill Hire Help Your Business?
Consider signing up with Skill Hire as a Host Employer. To find what it means to be a Host Employer and the benefits of being a Host Employer, click here.
While you focus on incorporating your apprentice or trainee to your business and giving them hands on experience, we will take care of everything else which includes Payroll Tax, superannuation, Worker's Compensation and other administrative tasks. Not only will you benefit from up to $8,500 in incentives but also gain an extra pair of hands who will add value to your business.
We are also a Registered Training Organisation (RTO). As a RTO, we deliver formal off-the-job training that will further enhance your apprentice or trainee's learning process that can be applied through practical work with your business.
Ready to Claim up to $8,500?
With there being no shortage of apprentices and trainees in Western Australia, there has never been a better time to take on an apprentice or trainee. Boost your business by up to $8,500 for an apprentice and up to $4,250 for a new entrant trainee with the WA Employer Incentive Scheme. Speak to a Skill Hire consultant today on 9376 2800 to determine your eligibility for this incentive and how we can help your business make the most of this opportunity.
K
Skill Hire really helped me to see that I can accomplish something if I set my mind to it and I completed my course 2 months prior to the completion date. Cheers guys!
M
Skill Hire are helpful and professional. Nicola was attentive to all my needs. Their timesheets systems were a breeze and always update us with messages. Thanks Skill Hire
S
I just wanted to thank Skill Hire's EST Trainers. Nathan is the absolute best trainer I've ever had privilege to meet by a WIDE margin and I appreciate everything done for all of us. I'm ecstatic about the internship opportunity.
G
Not only did Skill Hire respond quickly to our urgent need, your team took the time to understand our organization and our needs. The people sent to help out were outstanding and their ability to rapidly adapt to our workplace eased our burden during what was a very challenging few months.
P
My son has thoroughly enjoyed the Construction Pathways course. He spent the last 18 months being home schooled and not socializing with anyone so to see him eager to get up and leave the house every day still blows my mind. Simon, thank you for your understanding and taking extra care with my son.
J
I wanted to say a big thank you to Skill Hire and the team, especially Wayne for such an amazing experience for our students. All of our students were thoroughly engaged with the course and learned many valuable skills.