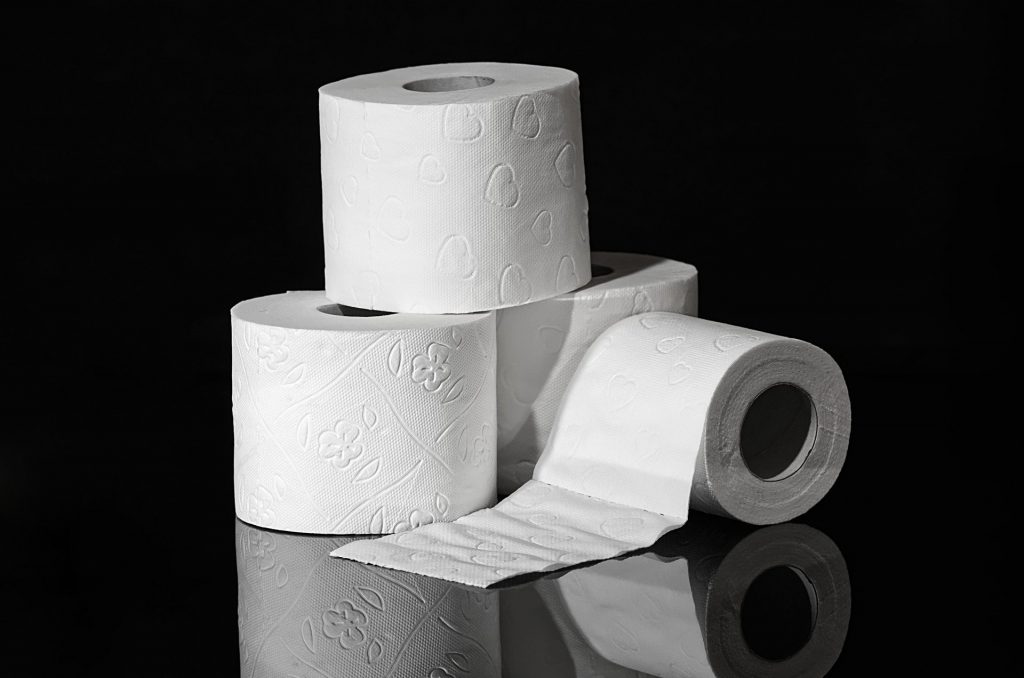 This year has been off to an intense start, amid bushfires and flooding, there has been a rising concern over Coronavirus. No longer a distant news story with a name that echoes one of Australia's favourite drinks, Coronavirus fever is reaching an all time high. With cases of person to person transfer beginning in Australia, there's no better time to reiterate the importance of good workplace hygiene in mitigating the spread of germs and contaminants.
Over recent weeks, it seems the media has caught Coronavirus fever – with non stop coverage tracking its proximity to our daily life, COVID-19 is taking centre stage across the world. But with so much information flooding the media, how can we take the right steps to minimise the implications of Coronavirus?
Fear not, because below – we'll look into the fundamentals and provide insight on how to minimise the risk of catching Coronavirus through workplace-relevant personal hygiene tips.
The fundamentals; how COVID-19 spreads and what to do if you become ill
First things first, Let's cover the fundamentals – how COVID-19 spreads, what the symptoms look like and what to do if you're feeling ill.
How COVID-19 spreads..
The World Heath Organisation (WHO) details that COVID-19 spreads through small droplets that originate from the nose or mouth when an infected carrier coughs or exhales. These droplets are then transmitted to people or surfaces and remain infectious until cleaned. The WHO states that "other people catch COVID-19 by touching these objects or surfaces, then touching their eyes, nose or mouth. People can also catch COVID-19 if they breathe in droplets from an [infected] individual"
What are the symptoms?
The World Health Organisation highlights the most common symptoms as:
Fever
Tiredness
Dry cough
It is also worth noting that, some individuals can carry and transmit the virus without showing symptoms. WHO also states that in around 80% of cases, people recover from the disease without requiring special treatment. Those with underlying medical issues are advised to take extreme caution.
If you feel ill…
If you present any of the symptoms listed above, and have any reason to believe you have been exposed to an infected carrier, it is recommended avoiding close contact with others and travelling only as required to seek medical treatment.
As information on COVID-19 changes on a daily basis, online articles shouldn't be solely relied on. If you display symptoms and are concerned with your health, contact medical professionals to determine next steps.
How to protect yourself in the workplace
While there is no current vaccine for COVID-19, it is important to remain calm and avoid panic inducing behaviour. In most circumstances, there are methods to mitigate the spread of germs and infection through exercising good personal hygiene. Whether you work in an office environment or out onsite, there are tips that apply no matter the location.
Washing your hands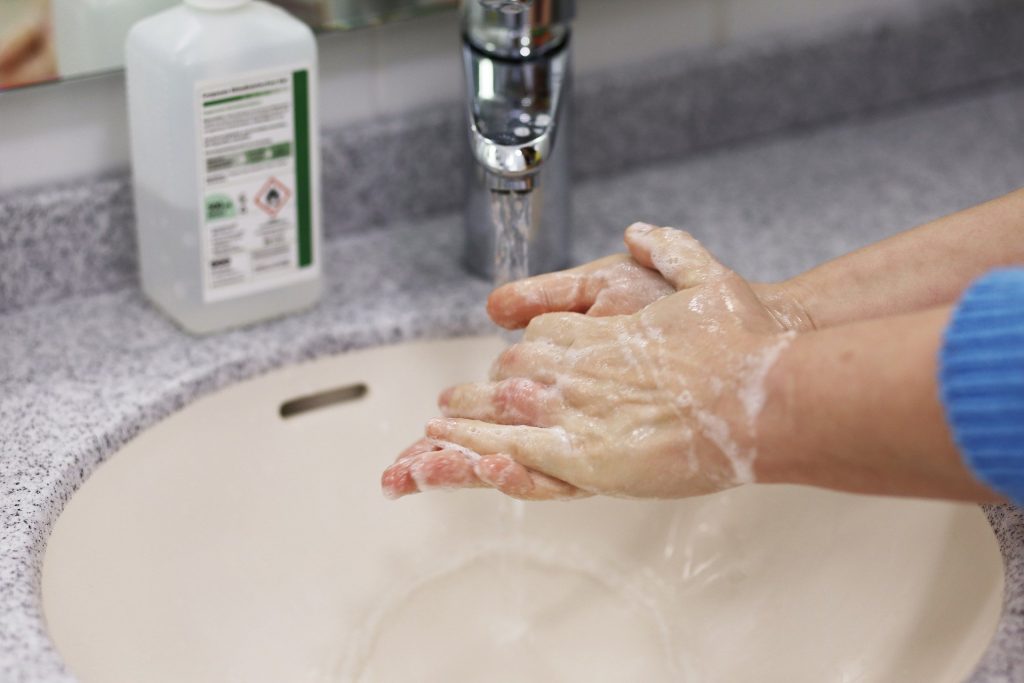 Second from containment of infected individuals, washing your hands is one of the best methods of protection from Coronavirus. Washing your hands before preparing or eating food, after going to the bathroom, after coughing or sneezing, and after handling garbage, goes a long way toward preventing the spread of bacteria and viruses. Keep a hygiene product, like a sanitising gel, handy for when washing your hands isn't viable.
To make sure thorough decontamination, it is recommended that washing your hands should last for around 20 seconds. It is also recommended that hand sanitisers should also be at least 60% alcohol based in nature.
Clean your desk, tools and equipment with disinfectants
Physical surfaces can prove to be a breeding ground for germs and infectious contaminants, that's why ensuring your most regularly used communal items are regularly cleaned.
If you work in an environment where shared tools and resources are located, it may be worth discussing with your employer the various ways your team can remain vigilant in hygiene of surfaces. For example the average computer mouse can be home to more than three times the levels of bacteria-related contamination than the average toilet seat, and twice as many as on a flush handle
Use disinfectant wipes to make sure you aren't working in unhygienic environments. This will go a long way in mitigating exposure to viruses.
Stop sharing
Try not to share items such as tea towels when using communal areas. These items can be home to high levels of bacteria and are often not cleaned regularly. Good alternatives include using tissue paper or hand towels from proper wall-mounted dispensers
Keep Your Hands Away From Your Face
Germs and other infectious viruses tend to like the path of least resistance — through our eyes and mouths. In fact, touching your face less has been found to be the best way to avoid getting sick. Get used to keeping your hands away from face as much as possible.
Other tips;
Avoid close contact with people who are sick
Stay home when you are sick.
Cover your cough or sneeze with a tissue, then throw the tissue in the bin.
Don't share communal utensils.
Lastly, see the advice issued by the centre of disease control regarding face masks:
CDC does not recommend that people who are well wear a face-mask to protect themselves from respiratory diseases, including COVID-19.
Face-masks should be used by people who show symptoms of COVID-19 to help prevent the spread of the disease to others.
Coronavirus mitigation should definitely remain a priority for all members of society, but it's important not to feed into a panic inducing mentality. These are some of our top tips on staying hygienic while at work.
Should you need any further assistance, ask your field officer or staff contact for more information. Plus receive a free bottle of sanitising hand gel!
K
Skill Hire really helped me to see that I can accomplish something if I set my mind to it and I completed my course 2 months prior to the completion date. Cheers guys!
M
Skill Hire are helpful and professional. Nicola was attentive to all my needs. Their timesheets systems were a breeze and always update us with messages. Thanks Skill Hire
S
I just wanted to thank Skill Hire's EST Trainers. Nathan is the absolute best trainer I've ever had privilege to meet by a WIDE margin and I appreciate everything done for all of us. I'm ecstatic about the internship opportunity.
G
Not only did Skill Hire respond quickly to our urgent need, your team took the time to understand our organization and our needs. The people sent to help out were outstanding and their ability to rapidly adapt to our workplace eased our burden during what was a very challenging few months.
P
My son has thoroughly enjoyed the Construction Pathways course. He spent the last 18 months being home schooled and not socializing with anyone so to see him eager to get up and leave the house every day still blows my mind. Simon, thank you for your understanding and taking extra care with my son.
J
I wanted to say a big thank you to Skill Hire and the team, especially Wayne for such an amazing experience for our students. All of our students were thoroughly engaged with the course and learned many valuable skills.