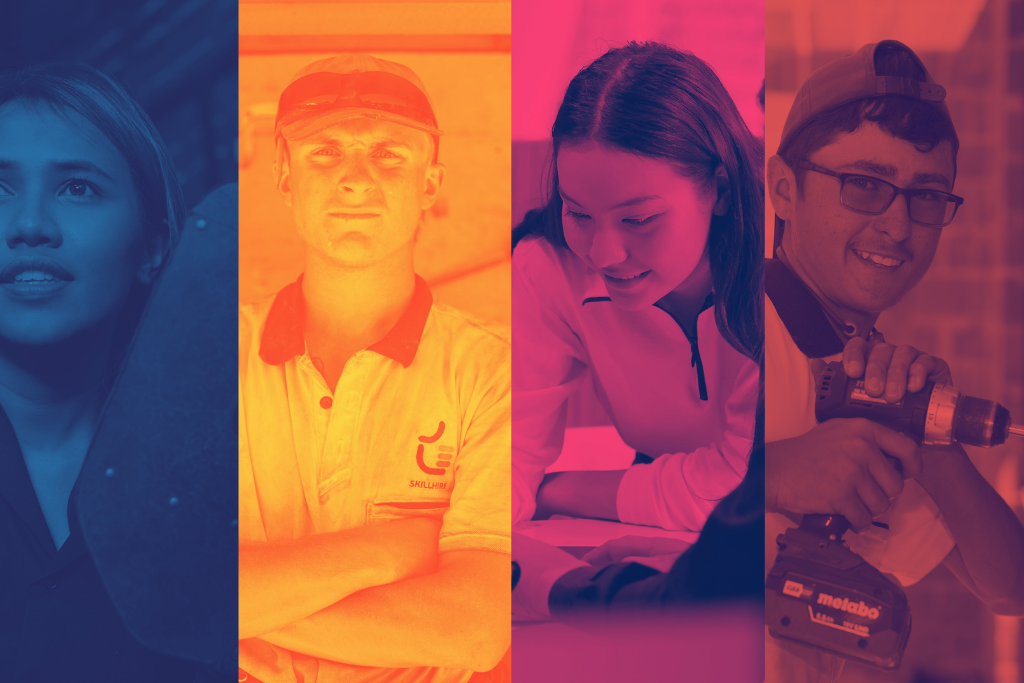 Commonwealth funded BAC (Boosting Apprenticeship Commencements) scheme finishing 31 March 2022 has been extended, with the deadline for signups now 30 June 2022. If you were planning to fill a new position or take a trainee on board, now is the time to do it. The opportunity to subsidise wage costs up to *$28,000, and benefit from other incentives under this program has now being extended.
Here is a quick guide on how you can find your next super star team member, take them on and benefit from subsidisation of gross wages under this program, helping you create your own skilled workforce pipeline, with the support of a Group Training Organisation like Skill Hire.
What is Boosting Apprenticeship Commencements (BAC)?
Boosting Apprenticeship Commencements is a government wage subsidy program designed to encourage employers of any size or industry, Australia-wide, to take on new apprentices or trainees by subsidising wage costs.
The program was designed to support economic recovery from the negative impacts of Covid-19 and attract new people into a trade-based career building a pipeline of skilled workers and creating additional employment opportunities.
How much is subsidised?
The subsidy offers eligible employers 50% of the wages paid for the new employee for a 12-month period. This starts from the beginning of the 'training contract' and is paid at a maximum of $7,000 each quarter up to $28,000 for the 12 months.
BAC sits alongside the Completing Apprenticeship Commencements (CAC) wage subsidies. For those eligible employers already in receipt of the BAC wage subsidy, the CAC provides additional support to extend for the end-to-end development of new skilled talent. Another reason to get started before March 31!
Continuing on CAC, the wage subsidy changes in the second and third years, where eligible employers receive 10% wages for the second year (maximum $1500 per quarter up to $6,000 over 12 months) and 5% wages for the third year (maximum $750 per quarter up to $3,000 over 12 months).
Is my business eligible?
Any Australian business that wants to take on board a new apprentice or trainee before 30 June 2022 may be eligible. Your apprentice or trainee must be completing a Certificate II or higher qualification and the training contract must be approved by the relevant state training body.
Note the Commonwealth Government sets eligibility requirements and conditions and will determine your eligibility and the wage subsidies that apply.
As a Group Training Organisation we help our clients with this process and manage your apprentices and trainees and their training requirements on your behalf taking a lot of the stress out of the process.
You can speak to Skill Hire about how this might work for you or learn more about the benefits of working with a GTO here.
Will my existing staff be eligible?
Great news, your existing staff may be eligible for wage subsidies if they meet the requirements and are undertaking a trade-based qualification. There is also no limit on how many apprentices or trainees you can take on under the BAC wage subsidies.
Note the subsidy is not available to those already receiving an Australian Government wage subsidy including JobKeeper or Supporting Apprentices and Trainees.
How do I get started?
Ready to take on a valuable apprentice or trainee? How about an obligation free one to one chat or meeting with an apprentice expert? Book yours now
K
Skill Hire really helped me to see that I can accomplish something if I set my mind to it and I completed my course 2 months prior to the completion date. Cheers guys!
M
Skill Hire are helpful and professional. Nicola was attentive to all my needs. Their timesheets systems were a breeze and always update us with messages. Thanks Skill Hire
S
I just wanted to thank Skill Hire's EST Trainers. Nathan is the absolute best trainer I've ever had privilege to meet by a WIDE margin and I appreciate everything done for all of us. I'm ecstatic about the internship opportunity.
G
Not only did Skill Hire respond quickly to our urgent need, your team took the time to understand our organization and our needs. The people sent to help out were outstanding and their ability to rapidly adapt to our workplace eased our burden during what was a very challenging few months.
P
My son has thoroughly enjoyed the Construction Pathways course. He spent the last 18 months being home schooled and not socializing with anyone so to see him eager to get up and leave the house every day still blows my mind. Simon, thank you for your understanding and taking extra care with my son.
J
I wanted to say a big thank you to Skill Hire and the team, especially Wayne for such an amazing experience for our students. All of our students were thoroughly engaged with the course and learned many valuable skills.