It's always an exciting time of year for high school students, with the end of school and the start of summer, leavers are urged to think, "what comes next?".
While it can be daunting for anyone to think of what comes next and where they want their life to head, making that decision doesn't have to be as alarming as you might initially think!
For the leavers of 2018, it's always important to remember just how many options exist that don't require ATAR scores. Just because a large amount of leavers want to go to university, it isn't necessarily the right decision for you and it doesn't necessarily guarantee job prospects.
If the thought of the next few years being spent behind textbooks, assignments and exams isn't for you, Skill Hire can help! As a training and employment provider, not only can  you get into nationally recognised training programs, but depending on what you choose, you can also earn money while you do it!
Having just finished high school, there are a number of opportunities available here at Skill Hire, so lets take a look!
With trades people in high demand, a career in construction can be an opportunity to make your mark on the world in a very physical and real way. As part of our training programs, we can provide pre-apprenticeship training or place you immediately into an apprenticeship in your chosen field. Not sure which field interests you the most? Well, with an extensive pool of host employers, we can provide unrivalled opportunity in finding your natural abilities.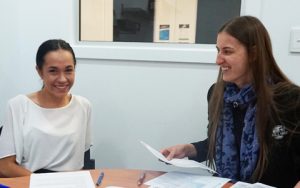 Looking for a career in the corporate world? There's no better way to enter and earn money than while completing your traineeship. Through our Business Leadership training programs, we can get you ready to launch into a career in the corporate world.
If a career in hospitality gets your heart racing, you can make your start with our newly created Cafe Ready training program. In this, you'll get hands on time with industry spec'd coffee machines and learn the basics of food handling and hygiene. From there, the hospitality world is your oyster. Each day spent in hospitality will result in more skills being built and an abundance of opportunity edging closer and closer.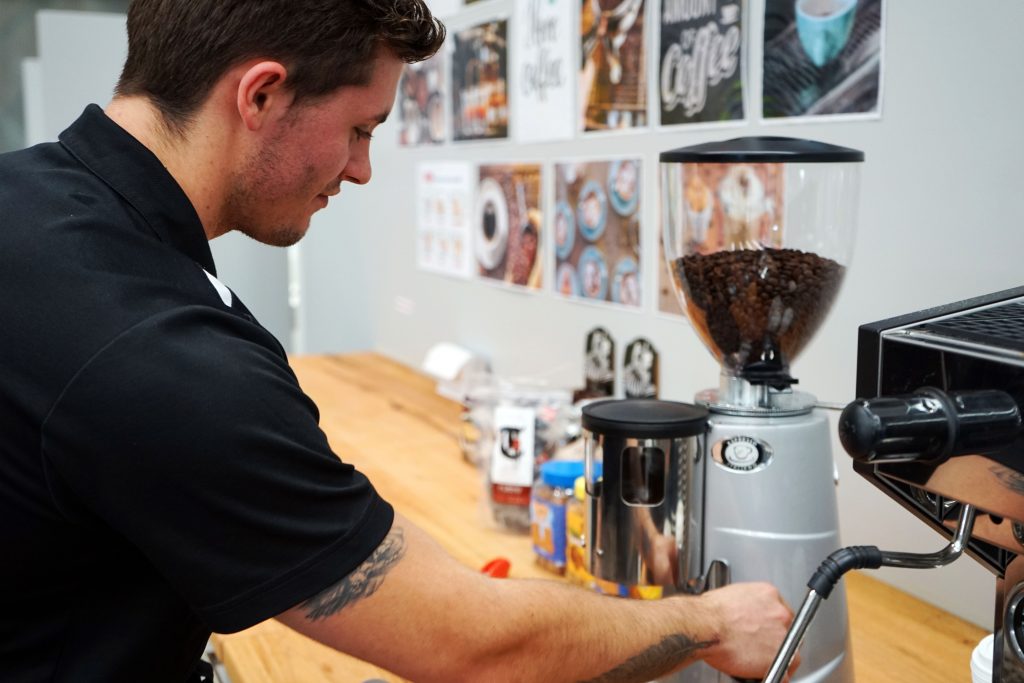 With lots of high school graduates being told to ask themselves "what will I do for the rest of my life", Skill Hire believes in asking the question "what are your natural talents and how can we help build on them"
Contact us today if you, or a loved one is thinking about life after high school, our training team will work to help them realise individual talents an options available.
K
Skill Hire really helped me to see that I can accomplish something if I set my mind to it and I completed my course 2 months prior to the completion date. Cheers guys!
M
Skill Hire are helpful and professional. Nicola was attentive to all my needs. Their timesheets systems were a breeze and always update us with messages. Thanks Skill Hire
S
I just wanted to thank Skill Hire's EST Trainers. Nathan is the absolute best trainer I've ever had privilege to meet by a WIDE margin and I appreciate everything done for all of us. I'm ecstatic about the internship opportunity.
G
Not only did Skill Hire respond quickly to our urgent need, your team took the time to understand our organization and our needs. The people sent to help out were outstanding and their ability to rapidly adapt to our workplace eased our burden during what was a very challenging few months.
P
My son has thoroughly enjoyed the Construction Pathways course. He spent the last 18 months being home schooled and not socializing with anyone so to see him eager to get up and leave the house every day still blows my mind. Simon, thank you for your understanding and taking extra care with my son.
J
I wanted to say a big thank you to Skill Hire and the team, especially Wayne for such an amazing experience for our students. All of our students were thoroughly engaged with the course and learned many valuable skills.