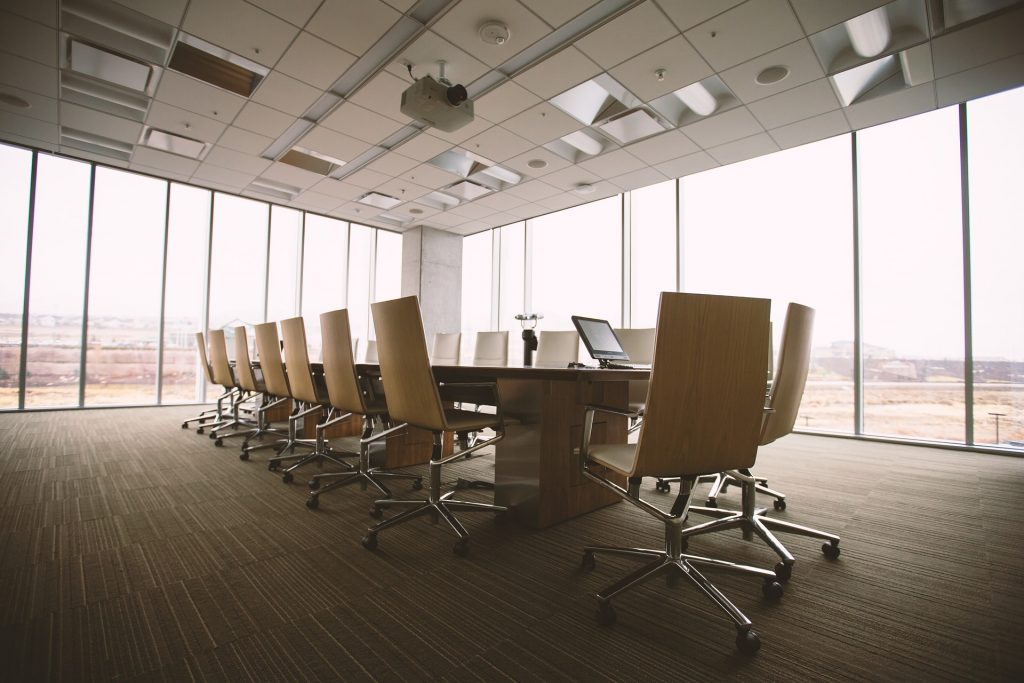 The Coronavirus known as COVID-19 is wreaking havoc on media outlets around the world. We're all being bombarded with hundreds of reports each day detailing just how much of a threat COVID-19 is to our society. And that threat is now taking shape in an economic capacity – with businesses forced to consider the impact of Coronavirus on their operations.
If you've begun considering how to mitigate the risk of COVID-19 in your workplace, you're on the right track. As a business owner, it is your responsibility to ensure good working environments that protect team members from infectious disease or unhygienic operations.
In this blog post, we'll take a look at some tips to improve your workplace in mitigating the spread of COVID-19 and and number of considerations to take when preparing your business for Coronavirus.
There are a number of things employers can promote to employees, ensuring good health and hygiene, such as;
Allow staff to take adequate time away from the office if ill
Team members call in sick all the time, it's a part of life – especially during winter. But as we witness an unprecedented growth in thus infectious virus, employers should allow and encourage a culture that allows their staff to take adequate time away from the office when they are ill.
Now isn't the time to take a head strong approach to employee absenteeism – from a dollars and cents perspective, having an employee carry and introduce a virus into your workplace can have serious consequences in revenue generating ability/workload.
While having an employee away from the office for up to two weeks can be a hard pill to swallow, even more difficult would be having half your workforce infected by a single employee.
Signs that you should have a conversation with an employee as to whether they should be at work;
Fever or signs of a fever are present in the individual
Employees are seen to be sneezing, sniffly or coughing regularly
Employees are caring for contaminated family members
While these symptoms are connected to COVID-19, it is advised to take these precautions for all severe illnesses.
Often times, it can be difficult to stay atop of employee illnesses, that's why fostering an environment of open communication is key when mitigating spread of infectious viruses in the workplace.
Giving staff ample opportunity to sanitise
It is recommended that employers lead by example and demonstrate respiratory and hygienic etiquette.
Some tips on fostering promoting sanitisation are:
Provide tissues and disinfectant wipes at public use work stations or common areas such as kitchens, bathrooms and meeting rooms.
Provide access to alcohol based hand sanitisers
Promote hygienic etiquette by placing posters encouraging cleanliness, avoiding work when sick and cough/sneeze etiquette in high visibility areas
Provide soap and water at all relevant locations in your workplace
Perform regular environmental cleaning for all frequently torched surfaces, such as; workstations, countertops, doorknobs and reception areas.
Provide disposable wipes that are easily accessed by staff
Implement a policy outlining your stance of workplace hygiene
If you don't already have one, now may be a great time to create a policy outlining your businesses attitudes to workplace and personal hygiene. This needn't be the longest policy you'll ever create, but it helps staff to understand what is expected of them, plus it makes it much easier to enforce something which is already stated in black and white.
This policy could also state your stance on working from home during periods where viruses and diseases are prone to spreading through airborne means.
Some other items you may want to outline your stance on;
Advice for employees undergoing travel during times of a global pandemic
What employees must do when they believe themselves to carry an infectious virus
What employees should do if a family member carries infectious viruses
How to obtain medical care if travelling for work
Encourage cleanliness in bathrooms, communal eating areas and work stations
Stopping the spread of infectious disease is easily preventable, by adding a few small precautionary items to your workplace culture will ensure an overall health for the workplace.
Plan for the worst, making sure your business is ready
It's important for business owners and senior stakeholders to understand their priorities when facing a potential worldwide epidemic, whether its considering how to protect staff, a supply chain or keeping to production timelines, there's a number of considerations to think about when preparing for a worst case scenario.
Whether it's an informal discussion between key staff, or a documented approach – here are some things to consider when preparing for Coronavirus
Identify your business objective; is it to
Reduce transmission among staff
Protect frontline staff with high risks of exposure
Protecting staff with underlying medical conditions
Maintaining business operations
Minimise effects to the rest of the supply chain
Disease severity in your areas of operation
Impact of disease on employees – especially those most vulnerable
Approach to increased absenteeism
How to monitor and respond to employees
Cross training employees to keep critical business functions operating smoothly
Preparations for changes to how you deliver goods and services, and an approach to changing business practices in response to disease (ie identifying alternative suppliers, temporary suspension of auxiliary services)
How to addresses the safety of staff spread across multiple locations – considering giving local managers the authority to take appropriate actions to mitigate risk
How to remain up to date with local and state government updates
K
Skill Hire really helped me to see that I can accomplish something if I set my mind to it and I completed my course 2 months prior to the completion date. Cheers guys!
M
Skill Hire are helpful and professional. Nicola was attentive to all my needs. Their timesheets systems were a breeze and always update us with messages. Thanks Skill Hire
S
I just wanted to thank Skill Hire's EST Trainers. Nathan is the absolute best trainer I've ever had privilege to meet by a WIDE margin and I appreciate everything done for all of us. I'm ecstatic about the internship opportunity.
G
Not only did Skill Hire respond quickly to our urgent need, your team took the time to understand our organization and our needs. The people sent to help out were outstanding and their ability to rapidly adapt to our workplace eased our burden during what was a very challenging few months.
P
My son has thoroughly enjoyed the Construction Pathways course. He spent the last 18 months being home schooled and not socializing with anyone so to see him eager to get up and leave the house every day still blows my mind. Simon, thank you for your understanding and taking extra care with my son.
J
I wanted to say a big thank you to Skill Hire and the team, especially Wayne for such an amazing experience for our students. All of our students were thoroughly engaged with the course and learned many valuable skills.