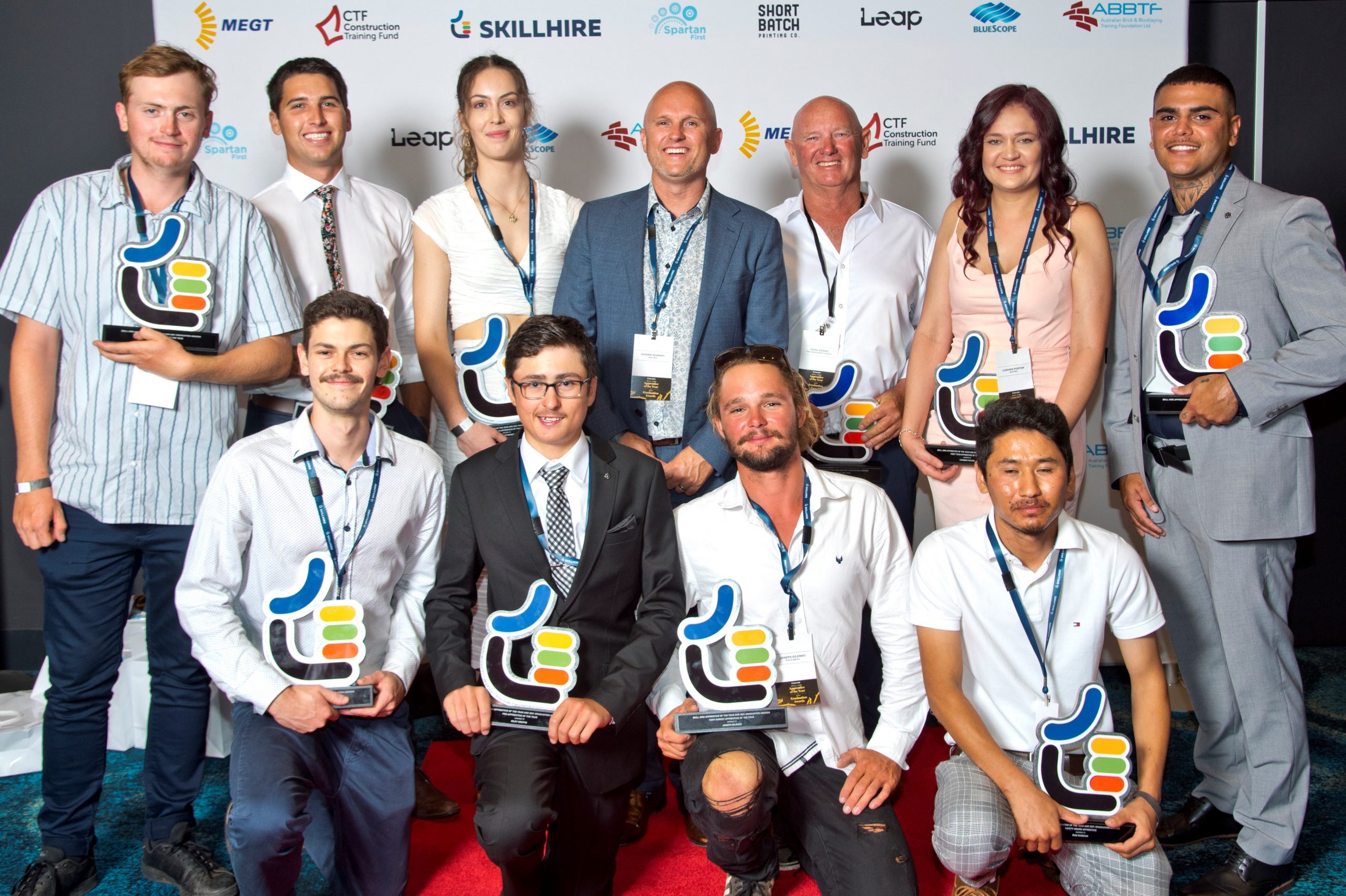 The Skill Hire Apprentice of the Year Awards is a celebration of trade careers and provides well deserved recognition to those individuals undertaking an apprenticeship.
Nominating apprentices, trainees or a host employer in these awards is an opportunity for you to acknowledge the commitment an apprentice, trainee or host has demonstrated as well as providing an opportunity to showcase the talent we're nurturing.
Nominations are now open for the 2022 Skill Hire Apprentice of the Year Awards.
Apprentices and Trainees may be nominated by more than one person. Companies/businesses can nominate themselves, or Apprentices or Trainees multiple times.
Award Categories
· First Year Apprentice of the Year
· Second Year Apprentice of the Year
· Third Year Apprentice of the Year
· Fourth Year Apprentice of the Year
· Trainee of the Year
· Pre-Apprentice of the Year
· Regional Apprentice of the Year
· Tony Harvey Apprentice of the Year (Overall winner of Apprentice of the Year categories)
· Apprentice Safety Award
· Safety Award Host Employers
· Host Employer of the Year
Awards will be presented Thursday 2 February 2023, details to follow.

K
Skill Hire really helped me to see that I can accomplish something if I set my mind to it and I completed my course 2 months prior to the completion date. Cheers guys!
M
Skill Hire are helpful and professional. Nicola was attentive to all my needs. Their timesheets systems were a breeze and always update us with messages. Thanks Skill Hire
S
I just wanted to thank Skill Hire's EST Trainers. Nathan is the absolute best trainer I've ever had privilege to meet by a WIDE margin and I appreciate everything done for all of us. I'm ecstatic about the internship opportunity.
G
Not only did Skill Hire respond quickly to our urgent need, your team took the time to understand our organization and our needs. The people sent to help out were outstanding and their ability to rapidly adapt to our workplace eased our burden during what was a very challenging few months.
P
My son has thoroughly enjoyed the Construction Pathways course. He spent the last 18 months being home schooled and not socializing with anyone so to see him eager to get up and leave the house every day still blows my mind. Simon, thank you for your understanding and taking extra care with my son.
J
I wanted to say a big thank you to Skill Hire and the team, especially Wayne for such an amazing experience for our students. All of our students were thoroughly engaged with the course and learned many valuable skills.