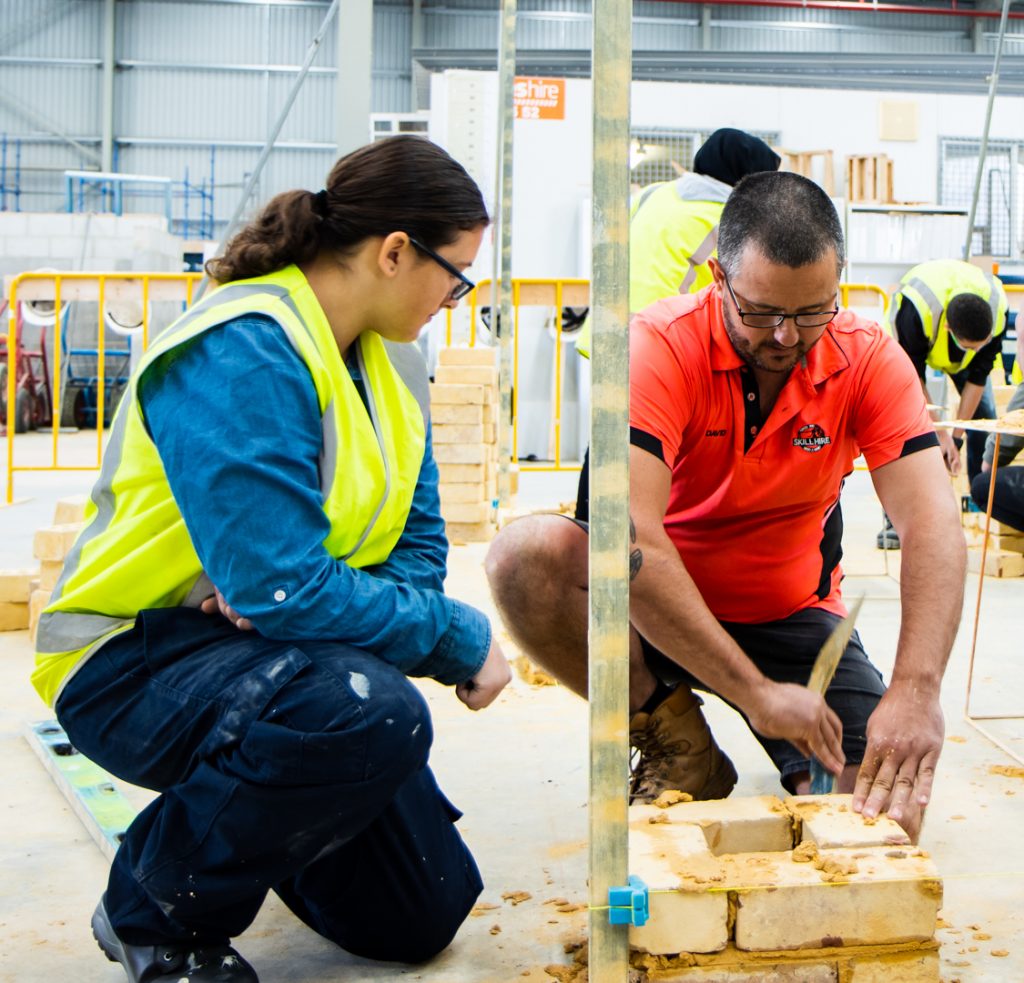 The McGowan Labour Government will significantly reduce fees for selected high priority qualifications from next year, making training more affordable for thousands of local students.
The new $53.5 million 'Lower fees, Local Skills' policy effective from 1 January 2020 through to 31 December 2021 will ensure Western Australians can get the training needed for the jobs of tomorrow, supporting the WA economy. The 50 per cent fee reductions have been targeted to align with emerging skills shortages, the State's economic diversification strategy and important sectors of the local economy including aged and disability care, METRONET and civil construction, defence, hospitality and tourism.
The State Government works closely with industry to identify skills priorities, which will support new apprenticeship and traineeship opportunities in Western Australia.
Due to the cost of training being high and out of reach for many Australians, the 50 per cent fee reduction on selected qualifications will make them more affordable now. Not only will these courses kick-start the careers of young people but also give them the skills employers want.
Course Fees and the Annual Course Fees Cap
What will the Reduced Course Fees Be?
The half price course fees for the 'Lower fees, Local Skills' qualifications are available to everyone. However, please note that the discounted rates apply to course fees only. You may be required to pay other fees for your qualification, such as resource fees to cover workshop materials.
How Does the Annual Fees Cap Work?
Regardless of how much the course fees for your chosen qualification are, you will not pay more than a certain amount per qualification per year.
The annual course fee cap is $400 per course per year for concession students and people aged 15 to 24.
The annual course fee cap for non-concession students is $1,200.
Concession Rates
The following cohorts are entitled to the concession rate on the already reduced course fees
Persons and dependents of persons in receipt of the Youth Allowance, AUSTUDY or ABSTUDY
Secondary school-aged persons, not enrolled at school
How Can Skill Hire Help?
As both a RTO (Code: 0361) and a GTO, we make your journey to obtaining a nationally recognised qualification via an apprenticeship or traineeship easy.
Skill Hire offers the following qualifications as part of the 'Lower Fees, Lower Skills' policy:
Certificate II in Civil Construction
Certificate III in Civil Construction
Certificate III in Civil Construction Plant Operations
Certificate III in Drilling Operations
Certificate III in Events
Certificate III in Hospitality
Certificate III in Individual Support
Certificate III in Tourism
Once you have decided on the qualification you want to pursue, the next steps are to enrol in the course. To learn how you can get started with an apprenticeship, please click here or speak to one of our team members at 9376 2800.
K
Skill Hire really helped me to see that I can accomplish something if I set my mind to it and I completed my course 2 months prior to the completion date. Cheers guys!
M
Skill Hire are helpful and professional. Nicola was attentive to all my needs. Their timesheets systems were a breeze and always update us with messages. Thanks Skill Hire
S
I just wanted to thank Skill Hire's EST Trainers. Nathan is the absolute best trainer I've ever had privilege to meet by a WIDE margin and I appreciate everything done for all of us. I'm ecstatic about the internship opportunity.
G
Not only did Skill Hire respond quickly to our urgent need, your team took the time to understand our organization and our needs. The people sent to help out were outstanding and their ability to rapidly adapt to our workplace eased our burden during what was a very challenging few months.
P
My son has thoroughly enjoyed the Construction Pathways course. He spent the last 18 months being home schooled and not socializing with anyone so to see him eager to get up and leave the house every day still blows my mind. Simon, thank you for your understanding and taking extra care with my son.
J
I wanted to say a big thank you to Skill Hire and the team, especially Wayne for such an amazing experience for our students. All of our students were thoroughly engaged with the course and learned many valuable skills.