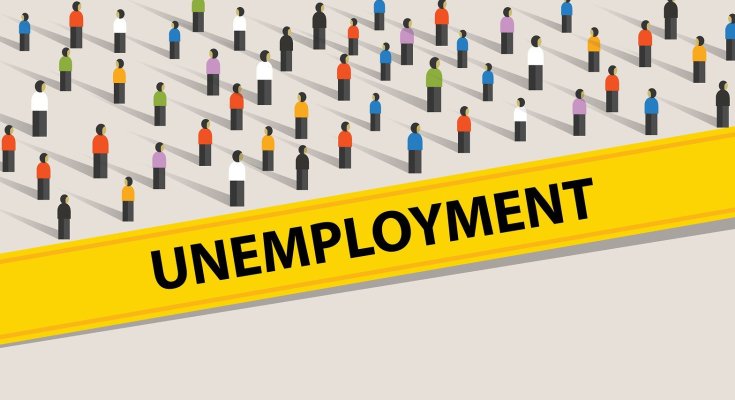 The Australian Bureau of Statistics recently revealed that the total employment in Australia fell by 19,000 in October. This was the largest drop in employment since September 2016 and only the second monthly drop ever since.
The number of people in full-time employment fell by 10,300 while those employed on a part-time basis fell by 8,700. The decline pushed the jobless rate up to 5.3 per cent from 5.2 per cent. There are currently 726,000 people looking for employment opportunities across the nation. With market analysts earlier predicting a lift in total employment, the news of the drop comes as a surprise to many.
Table 1: Unemployment Rate in Different States and Territories in Australia as of November 2019
| | |
| --- | --- |
| STATE / TERRITORY | UNEMPLOYMENT RATE |
| New South Wales | 4.8 |
| Victoria | 4.8 |
| Northern Territory | 5.9 |
| Queensland | 6.5 |
| Western Australia | 5.7 |
| Australian Capital Territory | 3.3 |
| Tasmania | 5.9 |
| South Australia | 6.2 |
Based on the above statistics, the unemployment rate in New South Wales increased by 0.3 per cent to 4.8 per cent, which is the same level as Victoria. The Northern Territory also experienced an increase in unemployment to 5.9 per cent.
On the other hand, Queensland, Western Australia and the Australian Capital Territory are steady at 6.5 per cent, 5.7 per cent and 3.3 per cent respectively. Unemployment fell in Tasmania to 5.9 per cent and 6.2 per cent in South Australia.
In light of this news, the latest SEEK employment report reveals that job advertisements were up by 2.2 percent in South Australia while they were also up by 0.1 per cent in Western Australia. With community development and healthcare industries showing the strongest signs of job employment growth (up by 16.7 per cent and 5.6 per cent respectively), it is time for jobseekers to upskill in these areas to gain employment in these industries. At Skill Hire, we deliver the nationally accredited Certificate III course in Individual Support and many more.
As for business, if you are starting to feel stretched but under-resourced, now is a good time to invest in an apprentice or trainee predominantly due to the reduced cost of doing so. As a Group Training Organisation (GTO), we will help you get the right apprentice or trainee for your business. Here are some benefits of being a Host Employer with Skill Hire:
You may be eligible for Government incentives
Simplistic employment arrangements
Nurture the tradespeople of tomorrow by giving them the skills, knowledge, and confidence to succeed
High employee retention rate
We provide ongoing support to apprentices/trainees
If you are interested in our community development courses or becoming a Host Employer with Skill Hire, please visit our website or contact us on 9376 2800.
Source: The Sydney Morning Herald
K
Skill Hire really helped me to see that I can accomplish something if I set my mind to it and I completed my course 2 months prior to the completion date. Cheers guys!
M
Skill Hire are helpful and professional. Nicola was attentive to all my needs. Their timesheets systems were a breeze and always update us with messages. Thanks Skill Hire
S
I just wanted to thank Skill Hire's EST Trainers. Nathan is the absolute best trainer I've ever had privilege to meet by a WIDE margin and I appreciate everything done for all of us. I'm ecstatic about the internship opportunity.
G
Not only did Skill Hire respond quickly to our urgent need, your team took the time to understand our organization and our needs. The people sent to help out were outstanding and their ability to rapidly adapt to our workplace eased our burden during what was a very challenging few months.
P
My son has thoroughly enjoyed the Construction Pathways course. He spent the last 18 months being home schooled and not socializing with anyone so to see him eager to get up and leave the house every day still blows my mind. Simon, thank you for your understanding and taking extra care with my son.
J
I wanted to say a big thank you to Skill Hire and the team, especially Wayne for such an amazing experience for our students. All of our students were thoroughly engaged with the course and learned many valuable skills.