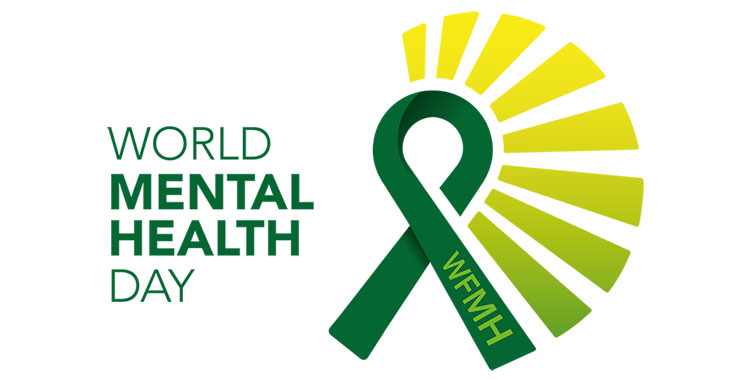 Did you know that 1 in 5 Australians are affected by mental illness at some point in their life? With World Mental Health Day falling this week, we want to stress the fact that employers, managers, and employees have an important role to play in looking out for the mental health of their work colleagues. At Skill Hire, we take mental health issues very seriously and that is why we work with Mates in Construction and Headspace to provide ongoing support to our employees and staff.
SIGNS TO LOOK OUT FOR
Expression of feelings of isolation, loneliness, hopelessness or loss of self-esteem or dwelling on problems
Withdrawal from colleagues, decrease in work performance or difficulty completing tasks
Changes in behavior, such as restlessness, irritability, impulsivity, recklessness or aggression
Abuse of alcohol or other substances
Particular attention should be paid to employees who are losing or have lost their job as they are most vulnerable to experiencing mental illness.
WHAT EACH OF US CAN DO TO TACKLE MENTAL HEALTH ISSUES
We all have a role to play in this and if we can work together, we can save one more person from being affected by mental health issues.
For Employers
Work that is interesting and fulfilling is good for mental health but a negative working environment or work-related stressors can lead to physical and mental health problems. It is important for employers, managers, and supervisors in the workplace to put in place measures to promote the good mental health of their employees and to have a plan for supporting employees and colleagues with mental health conditions. Here's what you can do to help:
Provide information sessions for your staff on mental health issues. Ensure all staff know what resources are available for support, both within the organization and in the local community.
Foster an approachable work environment in which employees feel comfortable talking about problems that have an impact on their ability to do their job effectively and supporting each other during difficult times.
Create a positive work environment.
Identify and reduce work-related stressors which can negatively impact mental health.
Design and implement a plan for how to sensitively manage and communicate mental illness in a way that minimizes further distress. Measures should include the availability of trained health workers and support services for staff.
For Co-Workers
If a colleague or someone in your team is going through a rough time and you think they need help, it is important to take action.
Express empathy and concern, encourage them to talk and listen without judgement.
Ask if there is anyone they would like to call or have called regarding their mental health.
If your colleague doesn't want to speak about it, respect their choice, but leave the door open for further discussion. They might come back to you later.
Encourage them to reach out to health or counselling services inside the organization, if available, or otherwise outside the organization and offer to call or go there together.
If your colleague has attempted to or indicates that they are about to intentionally harm themselves, remove access to means and do not leave them alone. Seek immediate support from staff health services, if available, or health services outside the organization.
For Yourself
If you sometimes feel that life seems so hard that nothing is working out for you, here's what you can do:
Talk to a trusted family member, friend or colleague about how you feel.
If you feel like talking to someone who doesn't know you, these support services can help you:

Lifeline Australia – 13 11 14
Beyond Blue – 1300 659 467

Talk to a professional, such as a doctor, mental health professional, counsellor or social worker.
If you practice a religion, talk to someone from your religious community who you trust.
Join a self-help or support group for people with lived experience of self-harm. You can help each other to feel better.
Always remember that you are not alone. Help is available. Just reach out.
K
Skill Hire really helped me to see that I can accomplish something if I set my mind to it and I completed my course 2 months prior to the completion date. Cheers guys!
M
Skill Hire are helpful and professional. Nicola was attentive to all my needs. Their timesheets systems were a breeze and always update us with messages. Thanks Skill Hire
S
I just wanted to thank Skill Hire's EST Trainers. Nathan is the absolute best trainer I've ever had privilege to meet by a WIDE margin and I appreciate everything done for all of us. I'm ecstatic about the internship opportunity.
G
Not only did Skill Hire respond quickly to our urgent need, your team took the time to understand our organization and our needs. The people sent to help out were outstanding and their ability to rapidly adapt to our workplace eased our burden during what was a very challenging few months.
P
My son has thoroughly enjoyed the Construction Pathways course. He spent the last 18 months being home schooled and not socializing with anyone so to see him eager to get up and leave the house every day still blows my mind. Simon, thank you for your understanding and taking extra care with my son.
J
I wanted to say a big thank you to Skill Hire and the team, especially Wayne for such an amazing experience for our students. All of our students were thoroughly engaged with the course and learned many valuable skills.