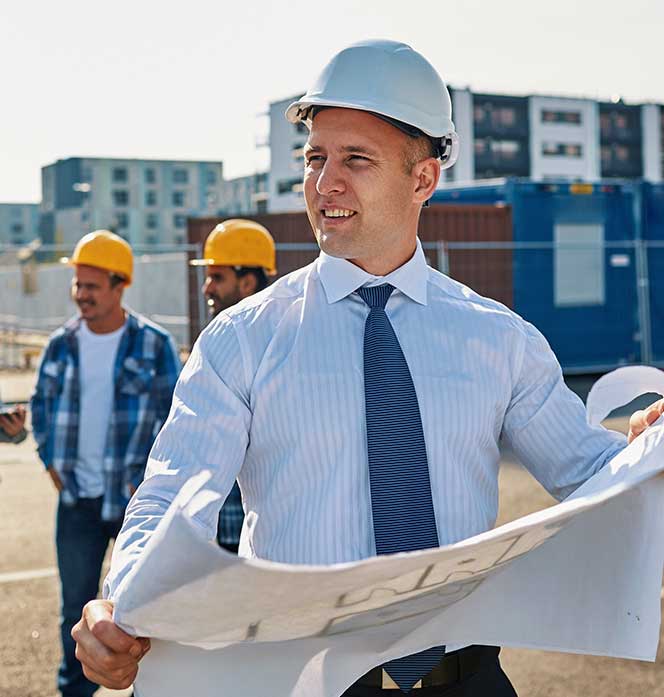 Last week, we revealed Part 1 of the Top 10 Apprenticeships and Traineeships of 2019. If you haven't read that article yet, we suggest you to read it here first and come back to this one to find out which other apprenticeships and traineeships made it to the list.
6. Plumbing
Plumbers are well-known for the heavy paychecks they take home. An apprenticeship in plumbing can see you reap the same rewards as well as gain the knowledge and skills required to install and maintain water systems within buildings, including drinking water, drainage, sanitation, heating and sewage systems. You will not only learn the installation and development of systems in new houses but also learn how to identify and fix problems in older houses. Qualified plumbers are in great demand locally and overseas so, an apprenticeship in this field can truly widen your employment prospects whether you work for a business, as a contractor or work for yourself.
Career Pathways in Plumbing: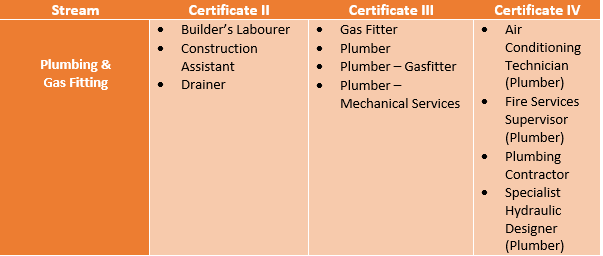 Average Starting Salary: $53, 872

7. Roof Plumbing
If you suffer from acrophobia (fear of heights), this apprenticeship is certainly not for you as much of the job occurs on scaffolding and elevated work platforms. In addition to learning the core plumbing principles, you will gain the skills and knowledge to use hand and power tools, cut and join sheet metal, install roof components, arc welding as well as understanding how to interpret plans, measure and calculate the right amount of materials for the job.
Career Pathways in Roof Plumbing:



Average Starting Salary: $54,000
8. Hairdressing
Did you know that you can undertake an apprenticeship in hairdressing?  If not, you know now. So, if a trade qualification in carpentry, plumbing, bricklaying, etc. doesn't appeal to you, you may want to try your hand at developing key technical skills in hair cutting, colouring and styling.  Furthermore, you will gain important business skills such as communication, customer service, sales and time management.
Career Pathways in Hairdressing:



Average Starting Salary: $38,400
9. Landscape Construction
Let your career blossom with an apprenticeship in landscaping. Landscaping and horticulture is one of Australia's fastest growing industries so this is a good time to consider doing an apprenticeship in this field especially if you love plants and greenery. An apprenticeship in landscape construction involves maintaining gardens, parks, golf courses as well as landscaping for small to large construction projects. You will also learn how to create structural feature pieces with materials like brick, stone and timber.
Career Pathways in Landscape Construction:



Average Starting Salary: $43,800
10. Furnishing – Cabinet Making
Home ownership is the great Australian dream. Australians also love to renovate as is evident with our obsession with house renovation TV shows like House Rules and Fixer Upper. There is a demand for skilled cabinetmakers throughout Australia so, if you enjoy hands-on work, this may be the field for you. Over the 4 years of an apprenticeship in cabinet making, you will gain skills in furniture making as well as manufacturing and installing fitted furniture in kitchens and bathrooms. Furthermore, you will learn how to select materials that fit client requirements, space and budget.
Career Pathways in Cabinet Making



Average Starting Salary: $56,500
Now that you know which apprenticeships and traineeships made it to the top 10 this year, it is time to make some career choices. To get you started on your journey, we have put together a comprehensive step by step guide which you can check out here or you can speak to one of our consultants at 9376 2800.
If none of the top 10 trades appeal to you, don't worry. Remember, there are over 600 apprenticeships and traineeships to choose from in Australia so, choice is something you will never be limited on.
K
Skill Hire really helped me to see that I can accomplish something if I set my mind to it and I completed my course 2 months prior to the completion date. Cheers guys!
M
Skill Hire are helpful and professional. Nicola was attentive to all my needs. Their timesheets systems were a breeze and always update us with messages. Thanks Skill Hire
S
I just wanted to thank Skill Hire's EST Trainers. Nathan is the absolute best trainer I've ever had privilege to meet by a WIDE margin and I appreciate everything done for all of us. I'm ecstatic about the internship opportunity.
G
Not only did Skill Hire respond quickly to our urgent need, your team took the time to understand our organization and our needs. The people sent to help out were outstanding and their ability to rapidly adapt to our workplace eased our burden during what was a very challenging few months.
P
My son has thoroughly enjoyed the Construction Pathways course. He spent the last 18 months being home schooled and not socializing with anyone so to see him eager to get up and leave the house every day still blows my mind. Simon, thank you for your understanding and taking extra care with my son.
J
I wanted to say a big thank you to Skill Hire and the team, especially Wayne for such an amazing experience for our students. All of our students were thoroughly engaged with the course and learned many valuable skills.