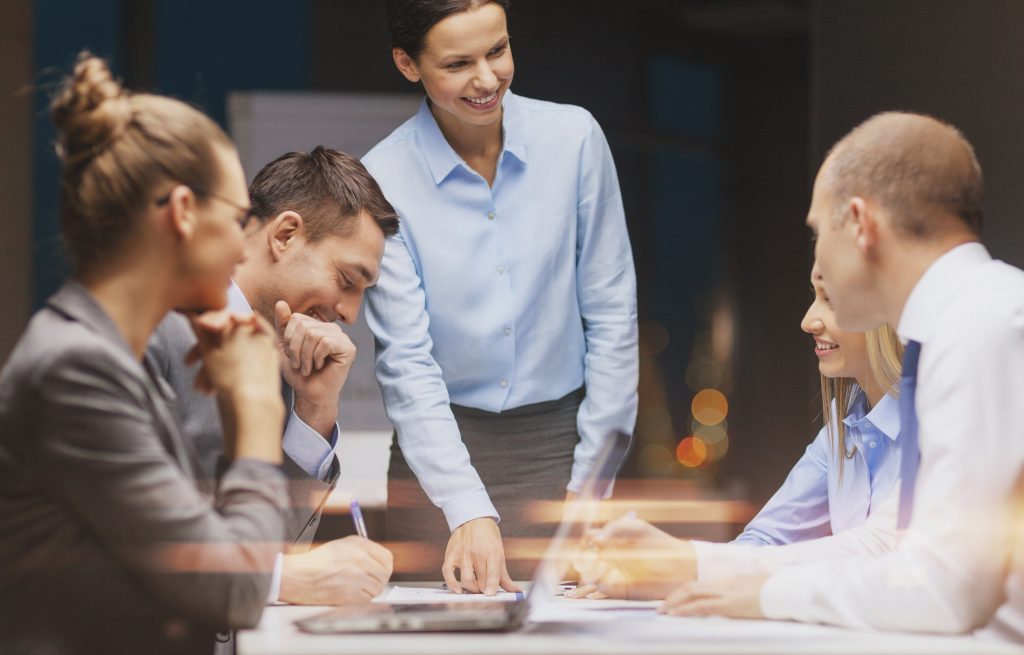 If you are thinking of hiring internally for your next big project or to find casual workers for your temporary assignment, then consider going with a labour hire solutions provider instead. A labour hire company is your solution for all those short and long term projects that arise all year long. Such companies take care of all aspects of recruiting on your behalf and send you only the best of the best workers.
There is a preconceived notion among businesses that labour hire companies charge an astronomical amount for their services but in reality, they only charge a bit extra for relieving you of the trouble of hiring internally. If we still haven't convinced you the benefit of using a labour hire company, then keep on reading.
Flexibility
Regardless of the size of your company or the industry you operate in, labour hire companies can meet all your staffing needs by offering tailor-made solutions. For instance, if your company is awarded a large project with a strict deadline to meet, you will require extra workers to meet your contractual obligations.
As they say, a company is only as good as its workers so, you will not want to put your company's reputation at risk because of not being able to meet your obligations due to a labour shortage. Fortunately, labour hire companies are equipped for such scenarios and can source from their large pool of candidates at a moment's notice. For short term projects and assignments, when hiring permanent workers is not a feasible solution, labour hire services can find you suitable workers for only the times you need them.
On the other end of the spectrum, you have the option of keeping your temporary hire if a permanent position opens up in your company. That way, you won't have to go looking for a suitable candidate to fill the position as you will have a temporary employee who is already familiar with the job and your company. In our 20+ years of experience, we have seen this happen time and again where our candidates have been offered permanent positions with our clients. Labour hire solutions is the perfect way to try out different workers with varying skills and experience before investing in them.
Efficiency
If you have been doing your hiring internally all this time, then you are familiar with how exhausting the whole process can be. Once you advertise for a position, you will be inundated with applications, which will require you to spend hours filtering CVs, interviewing candidates, contacting references and conducting background checks. After the whole process, if your new hire quits in a few weeks, you would have not only wasted time, money and energy but you might even fall behind schedule, which will quickly make things uncomfortable with your clients. These are the realities of hiring internally but it can be avoided by outsourcing the entire process to a labour hire company, which will give you the time to focus your energy on other parts of the business. If you are pressed for time, you could also take advantage of pre-approved candidates from these companies' large databases that are ready to go whenever you need them.
Unattached HR and Payroll
Your company can even go a step further by outsourcing administration to include payroll, tax, superannuation and Worker's Compensation related activities. These things take time and money. Labour hire companies, such as Skill Hire, that specialize in recruiting, training and managing employees have the expertise and experience to find the right candidates that will meet your requirements more efficiently than your typical HR department. If, for any reason, the worker selected by the labour hire company is not the right fit for your business, there will always be a backup candidate who can commence at short notice without wasting your time. When you work with a labour hire company, you essentially get a partner who has a vested interest in the success of your company. They will be able to leverage their extensive network to help you get what you need, when you need it.
Utilizing the services of a labour hire company is just what you may need to expand your business. While you are busy managing projects and bidding for contracts, a labour hire company will take care of all your staffing needs and ensure that you are equipped with a strong workforce that is able to meet the needs of your business. Yes, it does cost a bit more to outsource labour hire, but when you factor in all the above-mentioned benefits, the pros outweigh the cons.
At Skill Hire, we are committed to making your business run as smoothly as possible. To find out how we can help your business, please click here or call 08 9376 2800 to get in touch with our recruitment team.

Skill Hire
Skill Hire delivers flexible staffing solutions to clients over a wide range of industries. We are a solutions-based service provider, committed to long-term partnerships with our clients. Whether your business needs permanent positions, contract roles, full-time, part-time or casual staff, we have a large database of job ready candidates that have been fully validated for work rights, licenses, and qualifications and have gone through intensive background checks.
We take labour hire solutions very seriously and will only present quality candidates that are the best fit for your company. In addition to providing labour hire solutions, we are also a registered training organization specializing in the fields of carpentry and joinery, bricklaying / blocklaying, high risk training, hospitality, retail and business leadership.
K
Skill Hire really helped me to see that I can accomplish something if I set my mind to it and I completed my course 2 months prior to the completion date. Cheers guys!
M
Skill Hire are helpful and professional. Nicola was attentive to all my needs. Their timesheets systems were a breeze and always update us with messages. Thanks Skill Hire
S
I just wanted to thank Skill Hire's EST Trainers. Nathan is the absolute best trainer I've ever had privilege to meet by a WIDE margin and I appreciate everything done for all of us. I'm ecstatic about the internship opportunity.
G
Not only did Skill Hire respond quickly to our urgent need, your team took the time to understand our organization and our needs. The people sent to help out were outstanding and their ability to rapidly adapt to our workplace eased our burden during what was a very challenging few months.
P
My son has thoroughly enjoyed the Construction Pathways course. He spent the last 18 months being home schooled and not socializing with anyone so to see him eager to get up and leave the house every day still blows my mind. Simon, thank you for your understanding and taking extra care with my son.
J
I wanted to say a big thank you to Skill Hire and the team, especially Wayne for such an amazing experience for our students. All of our students were thoroughly engaged with the course and learned many valuable skills.