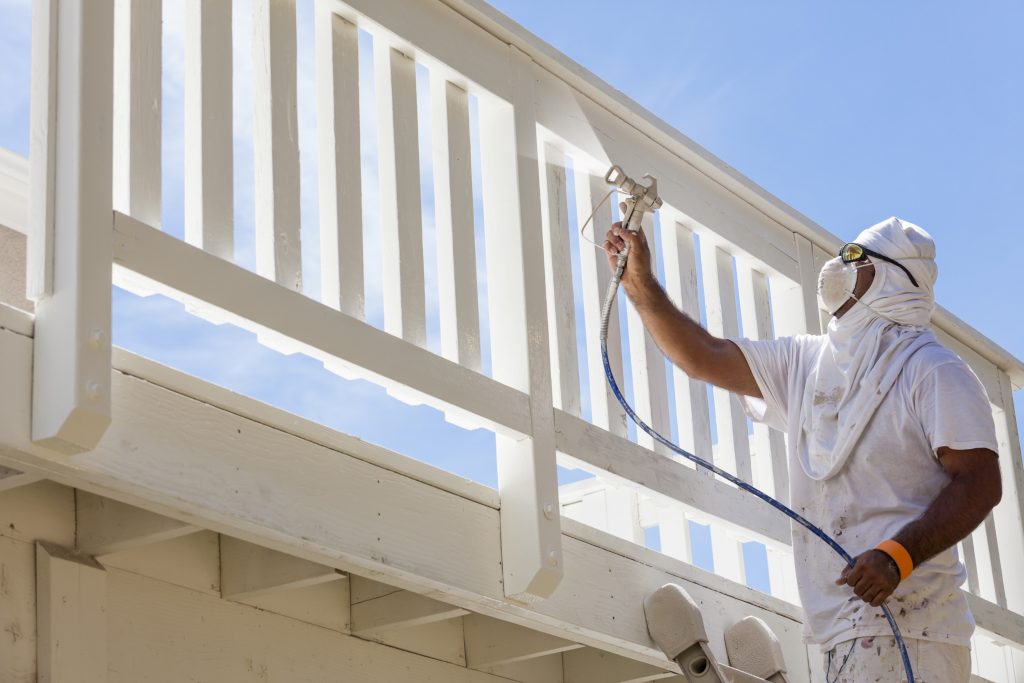 If you think the job of a painter is easy, then think again. You don't need a degree to be a Painter or Decorator but you certainly need the skill as one can easily distinguish between a good paint job from a bad one. Today, we will give you a full 360 degree perspective on what's it like to be a painter and decorator and answer some of the frequently asked questions so that you can make an informed decision.
What Does a Painter Do?
You already know that painters paint but what else do they do? They also apply varnish, wallpaper and other finishes to protect, maintain and decorate surfaces of buildings and structures.
Some of the tasks and duties associated with the job of a Painter and Decorator are:
Erecting scaffolding and ladders and placing drop sheets to protect adjacent areas from paint splattering
Preparing surfaces by removing old paint and wallpaper, fixing woodwork, filling holes and cracks, smoothing and sealing surfaces
Selecting and preparing paints to required colours by mixing portions of pigment, oil and thinning and drying additives
Applying paints, varnishes and stains to surfaces using brushes, rollers and sprays
Hanging wallpaper, matching patterns and trimming edges
Cleaning equipment and work areas
May repair windows and replace glass in wooden and metal frames
May lay and repair wall and floor tiles
How to Become a Painter and Decorator?
To become a certified Painter and Decorator, you will need to complete a Certificate III course in Painting and Decorating. This qualification takes 4 years to complete. As part of the qualification, you are required to undergo training with a Group Training Organisation (GTO). This is where we can help you. Skill Hire is a GTO that connects you to a Host Employer who in turn will give you practical work experience while studying. To learn more about doing an apprenticeship with Skill Hire, click here.
While completing an apprenticeship in Painting and Decorating, we recommend you to also enrol in the following training courses to have an edge over other job applicants and help you land a job as a Painter and Decorator.
What Kind of Skills Do You Need to be a Painter and Decorator?
Communication Skills

Not only do you need communication skills to understand what the client wants but also to communicate effectively with team members.

Aesthetic Sense

You need a strong sense of what looks good because most clients will depend on you to decide what works best for the space.

Detail-Oriented

When the work that you do is highly visual, it is important to pay attention to the details as well. A great paint job usually consists of crisp, clean edges, event coats and well-adhered layers.

Physical Dexterity, Strength and Balance

You need good manual dexterity in order to achieve a good, clean coat. You also need the strength and ergonomic skills to move equipment safely and efficiently.

Time Management Skills

You need to be able to work efficiently and adhere to deadlines.
How Much Do Painters and Decorators Earn?
Painters and Decorators enjoy an average salary of $71,292 per year. You can expect the average salary to go up with increase in experience.
Source: Jobs Outlook
How is the Labour Market Looking for Painters and Decorators?
The number of people working as Painters and Decorators is about the same as 5 years ago and is expected to grow over the next 5 years to 54,100 by 2023. The demand for Painters primarily comes from the construction industry.
How Can Skill Hire Help?
You already know that you can commence a Painting and Decorating apprenticeship with Skill Hire but did you know that we are also a recruitment company? Our labour hire division can help find suitable employment for you once you complete your qualification and training. For more information on how Skill Hire can help you pursue a career as a Painter, please get in touch with our team on 9376 2800 or visit www.skillhire.com.au
K
Skill Hire really helped me to see that I can accomplish something if I set my mind to it and I completed my course 2 months prior to the completion date. Cheers guys!
M
Skill Hire are helpful and professional. Nicola was attentive to all my needs. Their timesheets systems were a breeze and always update us with messages. Thanks Skill Hire
S
I just wanted to thank Skill Hire's EST Trainers. Nathan is the absolute best trainer I've ever had privilege to meet by a WIDE margin and I appreciate everything done for all of us. I'm ecstatic about the internship opportunity.
G
Not only did Skill Hire respond quickly to our urgent need, your team took the time to understand our organization and our needs. The people sent to help out were outstanding and their ability to rapidly adapt to our workplace eased our burden during what was a very challenging few months.
P
My son has thoroughly enjoyed the Construction Pathways course. He spent the last 18 months being home schooled and not socializing with anyone so to see him eager to get up and leave the house every day still blows my mind. Simon, thank you for your understanding and taking extra care with my son.
J
I wanted to say a big thank you to Skill Hire and the team, especially Wayne for such an amazing experience for our students. All of our students were thoroughly engaged with the course and learned many valuable skills.