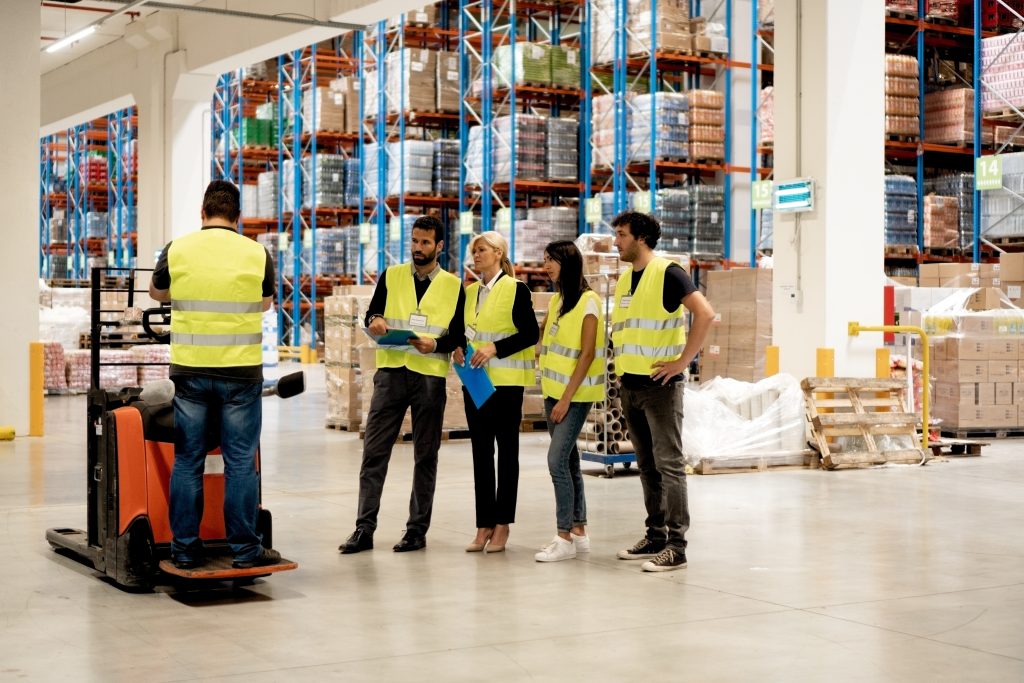 Employee retention is a challenging issue for many companies across Australia. If your business is in a similar situation, the solution to the problem could be as simple as investing in training for your employees. If you are thinking 'we don't have the time' or 'we don't have the budget' to provide training, allow us to explain.
A commitment to training is seen by employees as an investment in their worth and that itself is a strong incentive for them to stay. Moreover, putting your employees on a career path that has no room for development is not only career-limiting but also growth-limiting for your company. Due to technological advancement, chances are your business will require new skill sets and employees who are able to perform in evolving roles. So, it's imperative to make training a priority in your business.
Training may cost your business time and money but the benefits certainly outweigh these costs. Take a look at some of the benefits of providing training for your employees:
Improved employee performance
Providing your employees with the correct training opportunities enable them to perform well in their role. This is because training will provide them with a greater understanding of their role and associated responsibilities.
Improved employee satisfaction and morale
Training is an excellent way to show your employees that they are valued. It creates a supportive workplace and in turn, employees will feel appreciated and more satisfied with their jobs.
Increased productivity
There is ample research proving that training usually increases productivity of workers. This increased efficiency will help your company achieve project success which in turn will improve turnover.
Increased employee retention
We said this earlier but we will say it again. Providing training to employees will increase retention. Your employees will feel more valued when you invest in them. Furthermore, your recruitment costs will also decrease due to retention.
Increase your "in-house" expertise
By investing in training for current workforce, you avoid having to go out and hire additional employees to fill the "skills gap". Encouraging an employee to learn a new skill or competency will allow your company to broaden or increase the level of expertise.
Although there are many reasons why an employee chooses to leave an organization, many of them can be associated with lack of opportunities for advancement. By giving your employees the tools, resources and support to be successful, high employee turnover due to lack of career progression opportunities is something you can control from your end.
How We Can Help You
Skill Hire is a Registered Training Organisation (RTO 0361) that assists both businesses and individuals in Western Australia and South Australia with training in multiple disciplines. Take a look at some of our workforce training & development courses.
High Risk Workforce Training

Through our subsidiary, Nara Training and Assessing, we offer accredited training courses, and Verification of Competencies (VOC) to give your workforce the skills they need to excel in their roles as well as have the correct licenses and tickets to meet industry standards. With purpose-built training facilities in Perth and Bunbury and added ability to deliver training on-site at your workplace, training your workforce with Nara Training & Assessing has never been simpler.
If your business operates in the construction or mining industries, consider enrolling your employees in the following courses:
Working at Heights Training
Confined Space Training
Forklift Training
Dogging & Basic Rigging Training
Gas Test Atmosphere Training
For a full list of training courses, pleases click here. If you would like to obtain a quote for training your employees at your worksite, please submit an inquiry here or call our team on 1800 487 246.
Business Leadership Workforce Training

At Skill Hire, we recognize the importance of providing leadership training to complement and refine existing skill sets that are unique to each individual at your company. We offer blended learning, a combination of face-to-face training and online training, to help individuals to reach their maximum potential. Here are some of the accredited training courses we offer for businesses wanting to invest in training employees for business leadership roles:
Certificate III in Customer Engagement 
Certificate IV in Customer Engagement
Certificate IV in Business Administration
Certificate IV in Work Health and Safety
Certificate IV in Leadership & Management 
Diploma in Leadership & Management 
To complement accredited training, we also have a range of soft skill training courses such as:
Project Management
Time Management
Emotional Intelligence
Effective Communication
Conflict Resolution
Negotiation Skills
Disability Workforce Training
If you are a business operating in the Aged Care, Community Services and Support Services industry, we also offer disability training:
Certificate III in Individual Support
At Skill Hire, we are committed to taking your business to the next level. To discuss your business needs and understand how we can help you, please submit an online inquiry or call 08 9376 2800 to speak to a team member.
K
Skill Hire really helped me to see that I can accomplish something if I set my mind to it and I completed my course 2 months prior to the completion date. Cheers guys!
M
Skill Hire are helpful and professional. Nicola was attentive to all my needs. Their timesheets systems were a breeze and always update us with messages. Thanks Skill Hire
S
I just wanted to thank Skill Hire's EST Trainers. Nathan is the absolute best trainer I've ever had privilege to meet by a WIDE margin and I appreciate everything done for all of us. I'm ecstatic about the internship opportunity.
G
Not only did Skill Hire respond quickly to our urgent need, your team took the time to understand our organization and our needs. The people sent to help out were outstanding and their ability to rapidly adapt to our workplace eased our burden during what was a very challenging few months.
P
My son has thoroughly enjoyed the Construction Pathways course. He spent the last 18 months being home schooled and not socializing with anyone so to see him eager to get up and leave the house every day still blows my mind. Simon, thank you for your understanding and taking extra care with my son.
J
I wanted to say a big thank you to Skill Hire and the team, especially Wayne for such an amazing experience for our students. All of our students were thoroughly engaged with the course and learned many valuable skills.