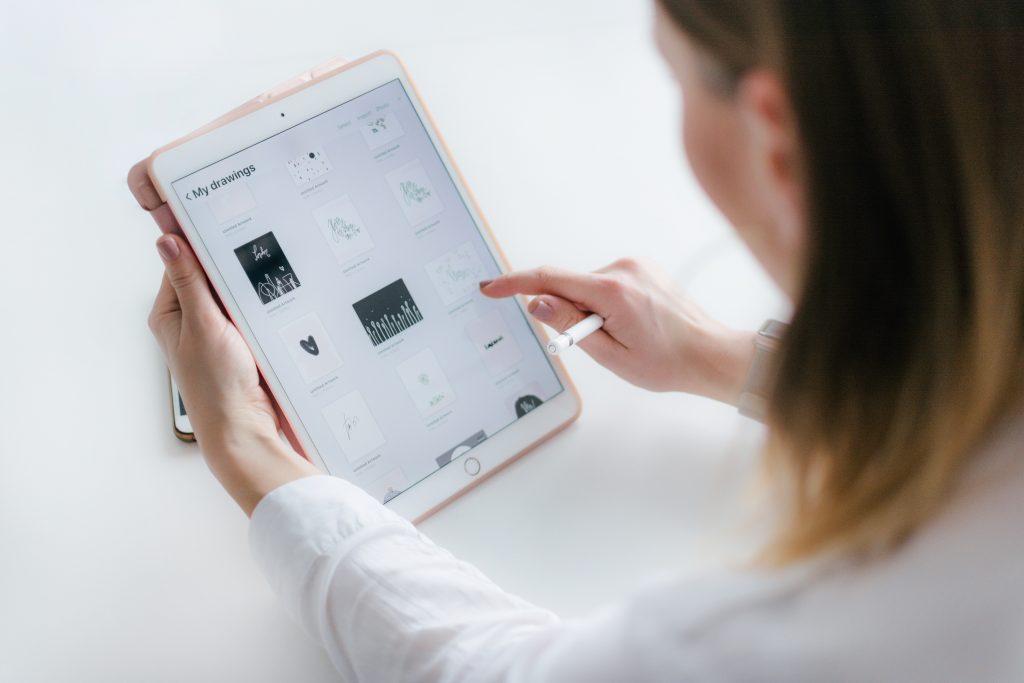 Have you ever wondered why it's easier for you to comprehend some things better than others? It has something to do with your learning style. Every student absorbs, processes, comprehends and retains information differently. There are three primarily learning styles:
Visual Style
Visual learners learn best when they have an image, picture or mind map to help them process information.
Verbal Style
Verbal learners learn best by reading content aloud or listening to someone speak the information.
Physical Style
Physical learners don't learn until they do it, draw out their own diagrams or role play to learn new information.
There are is no right or wrong way to learn. Many students use a combination of learning styles while others learn best by just following one style. In addition to the abovementioned learning styles, there are also others such as auditory, logical, social and solitary learning styles. If you don't know your learning style yet, it is worth taking the time to figure it out because there are many benefits to discovering how you process information best. Have a look at some of the benefits of figuring out your learning style:
ACADEMIC BENEFITS
Gives you a head start and maximizes your learning potential
Enables you to succeed in school, college, university
Gives you customised techniques to score better on tests and exams
Allows you to learn "your way" – through your own best strategies
Shows you how to overcome the limitations of poor instructors
Reduces the stress and frustration of learning experiences
Expands your existing learning and studying strategies
PERSONAL BENEFITS
Increases your self-confidence
Improves your self-image
Teaches you how to use your brain best
Gives you insight into your strengths, weaknesses, and habits
Enables you to enjoy any learning process
Inspires greater curiosity and motivation for lifelong learning
Shows you how to take advantage of your natural skills and inclinations
PROFESSIONAL BENEFITS
Enables you to stay up-to-date professionally
Gives you an edge over your competitors
Allows you to manage teams more effectively
Guides you in delivering effective presentations to diverse audiences
Improves your persuasive and sales skills
Helps you improve cooperation among colleagues
Translates learning power into earning power
Knowing your learning style is not meant to limit you, rather help you grow into a more effective learner. You can start using these learning styles in your day-to-day life to grasp concepts faster and with ease. As we mentioned earlier, there is no wrong way to learn so play to your strengths when trying to learn a new concept. If you are hungry to learn new things and continuously improve yourself, take a look at some of our training courses to get you started:
Business and Leadership Training
Civil Construction and High Risk Training 
Disability Training
Hospitality Training
For our full range of training courses, please visit our website.
K
Skill Hire really helped me to see that I can accomplish something if I set my mind to it and I completed my course 2 months prior to the completion date. Cheers guys!
M
Skill Hire are helpful and professional. Nicola was attentive to all my needs. Their timesheets systems were a breeze and always update us with messages. Thanks Skill Hire
S
I just wanted to thank Skill Hire's EST Trainers. Nathan is the absolute best trainer I've ever had privilege to meet by a WIDE margin and I appreciate everything done for all of us. I'm ecstatic about the internship opportunity.
G
Not only did Skill Hire respond quickly to our urgent need, your team took the time to understand our organization and our needs. The people sent to help out were outstanding and their ability to rapidly adapt to our workplace eased our burden during what was a very challenging few months.
P
My son has thoroughly enjoyed the Construction Pathways course. He spent the last 18 months being home schooled and not socializing with anyone so to see him eager to get up and leave the house every day still blows my mind. Simon, thank you for your understanding and taking extra care with my son.
J
I wanted to say a big thank you to Skill Hire and the team, especially Wayne for such an amazing experience for our students. All of our students were thoroughly engaged with the course and learned many valuable skills.