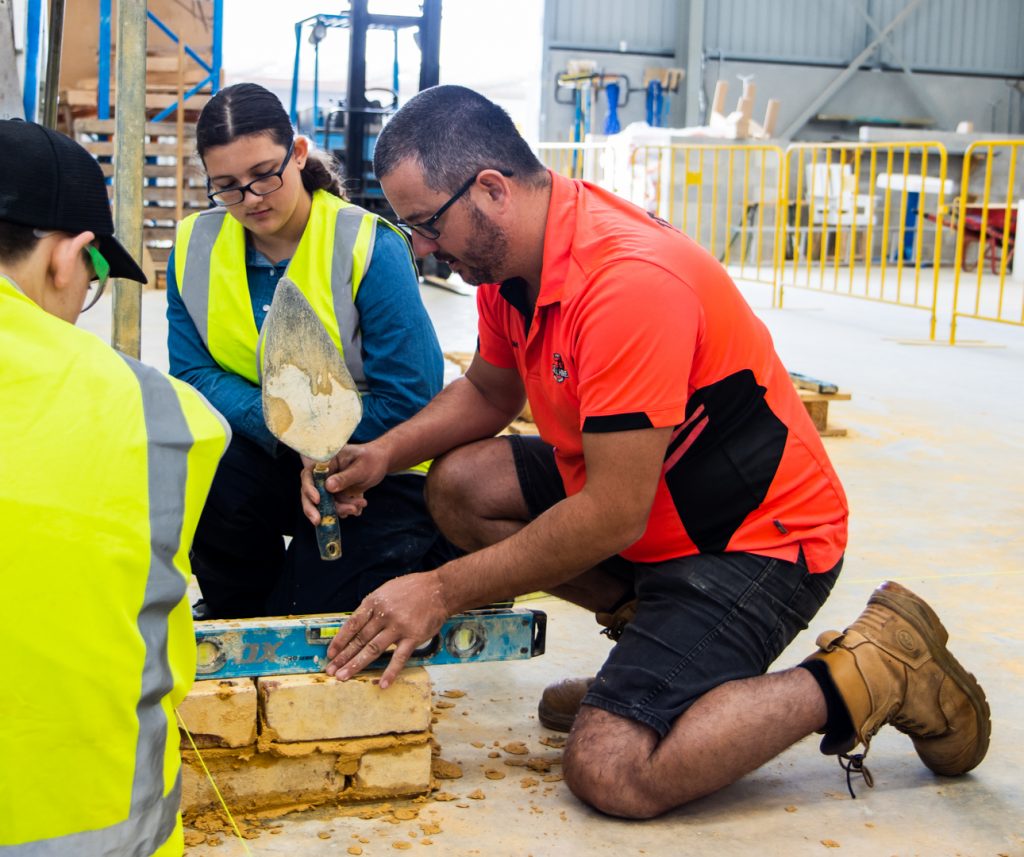 We would like to begin our first blog post of 2020 by wishing you all a very Happy New Year! As we get ready for the new experiences, new opportunities and new people 2020 has in store for us, it is equally important to reflect on the year just gone. Here are some highlights from 2019 for us at Skill Hire:
The Skill Hire Facelift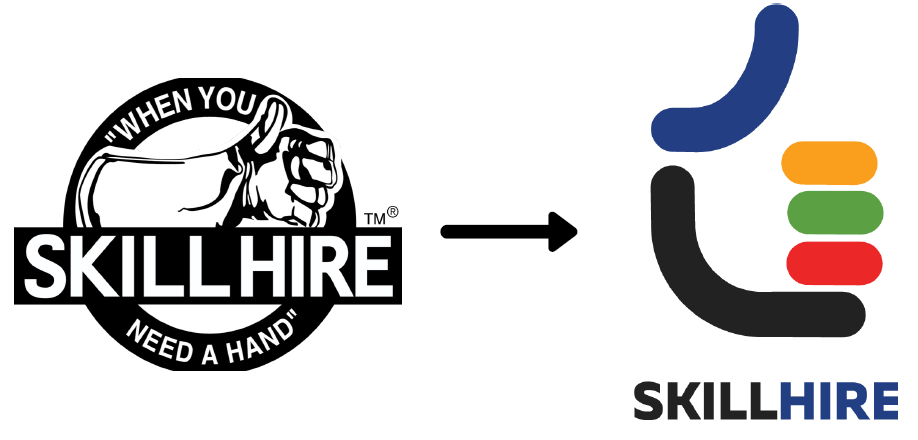 Unless you have been living under a rock, you would have noticed that things look different at Skill Hire. Very different. In 2019, Skill Hire underwent a major rebranding process to align with our strategic vision. Those who have been following us through the years would remember the familiar black and white thumbs up logo that have served as the face of the company since its inception in 1992. For the rebranding, we not only reinterpreted the iconic thumbs up logo but also gave it a new lease on life by incorporating colour. Despite these changes, our iconic thumbs up logo still depicts our humble beginnings, how we work together and where we are headed as a business. Furthermore, the various colours that constitute the new Skill Hire logo is representative of the different business streams within the company that work together to make us who we are today. Also, what is a rebrand without a new website? Check out our brand new website filled with useful information to help you with your decision making whether you are a student, parent, VET coordinator, job seeker or business owner.
New Corporate Sponsorship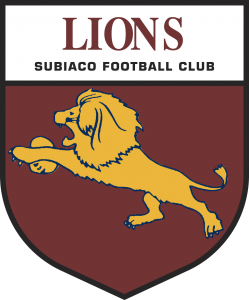 Our love for football is embedded in our company culture. In addition to being a proud sponsor of the Claremont Football Club, we are now a corporate sponsor of the Subiaco Football Club in 2019. As a sponsor of the men's and women's football teams, we support players chase their career dreams both on the field and off the field. Skill Hire's recruitment team actively works with club players to find job opportunities to help players sustain themselves in the off-season so that their passion for playing football doesn't have to stop.
Delivering Career Transition Assistance Program (CTA)
Earlier in the year, Skill Hire was chosen to deliver the Federal Government's Career Transition Assistance (CTA) program in Perth and regional WA. Through the CTA program, we help mature-aged job seekers aged 45 and older build skills and confidence that will enable them to become more competitive in the local job market. A major component of the CTA program is functional digital literacy which aims to build skills and confidence in using everyday technology to not only apply for jobs but also work effectively in the modern workplace. For more information on the program and its benefits, click here.
Launch of New Courses
We also added Certificate III in Individual Support and Certificate III in Customer Engagement courses to our long list of training courses.
Certificate III in Individual Support
This qualification provides an insight and understanding to providing person-centered support to people who may require support due to ageing or disability. For more information on Certificate III in Individual Support and what it has to offer, click here.
Certificate III in Customer Engagement
This qualification is designed for individuals wanting to pursue a customer service role. Certificate III provides a broad understanding of working with different communication channels, providing customer service, adhering to key performance indicators and working in a team. For more information on this qualification, click here.
The BlueScope Steel Project
Through collaboration with BlueScope Steel, our Certificate III Carpentry and Joinery students became one of the first in Western Australia to complete the new Steel Framing component of the course which was introduced to keep up training with technological change. Steel framing is one of the most popular building materials in recent times due to its speed, accuracy and versatility. Through the BlueScope Steel project, our apprentices were able to put theories learned in the classroom to practice by constructing a life-size house from a mix of solid steel frames and traditional wood frames. For more information on the project and learning outcomes, click here.
Skill Hire Apprentices Win Big at the 2019 MBA Awards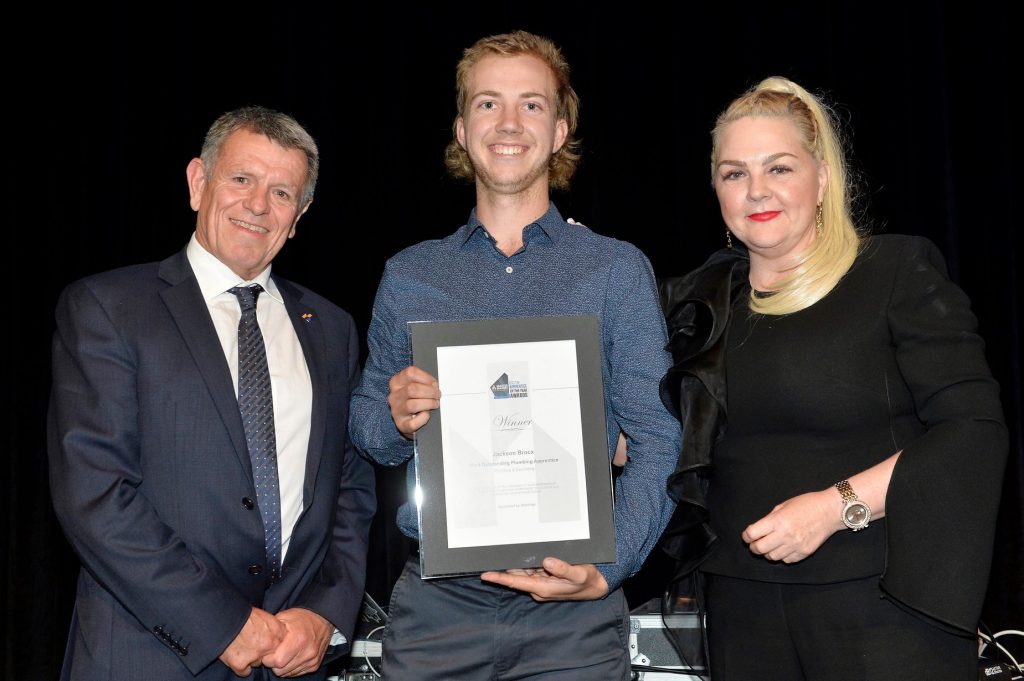 We ended the year with a bang with many of our apprentices sweeping away top awards at the 2019 Master Builders Awards. The coveted 2019 Apprentice of the Year award was won by Skill Hire's 4th Year Plumbing and Gas Apprentice, Jackson Brocx (pictured above). Other notable wins include Joshua Corley who received three awards – Most Outstanding Skill Hire Apprentice, Most Outstanding 2nd Year Skill Hire Apprentice and Most Outstanding Indigenous Building & Construction Apprentice. For the full list of winners and finalists, click here.
Skill Hire in Year 2020
While we can write a whole book on our achievements, challenges and activities from 2019, we have only mentioned the highlights of the year to keep things simple for you. Did you know that we are on Facebook, Instagram and LinkedIn? Follow us on these social media channels to find out what we get up to in 2020.
K
Skill Hire really helped me to see that I can accomplish something if I set my mind to it and I completed my course 2 months prior to the completion date. Cheers guys!
M
Skill Hire are helpful and professional. Nicola was attentive to all my needs. Their timesheets systems were a breeze and always update us with messages. Thanks Skill Hire
S
I just wanted to thank Skill Hire's EST Trainers. Nathan is the absolute best trainer I've ever had privilege to meet by a WIDE margin and I appreciate everything done for all of us. I'm ecstatic about the internship opportunity.
G
Not only did Skill Hire respond quickly to our urgent need, your team took the time to understand our organization and our needs. The people sent to help out were outstanding and their ability to rapidly adapt to our workplace eased our burden during what was a very challenging few months.
P
My son has thoroughly enjoyed the Construction Pathways course. He spent the last 18 months being home schooled and not socializing with anyone so to see him eager to get up and leave the house every day still blows my mind. Simon, thank you for your understanding and taking extra care with my son.
J
I wanted to say a big thank you to Skill Hire and the team, especially Wayne for such an amazing experience for our students. All of our students were thoroughly engaged with the course and learned many valuable skills.