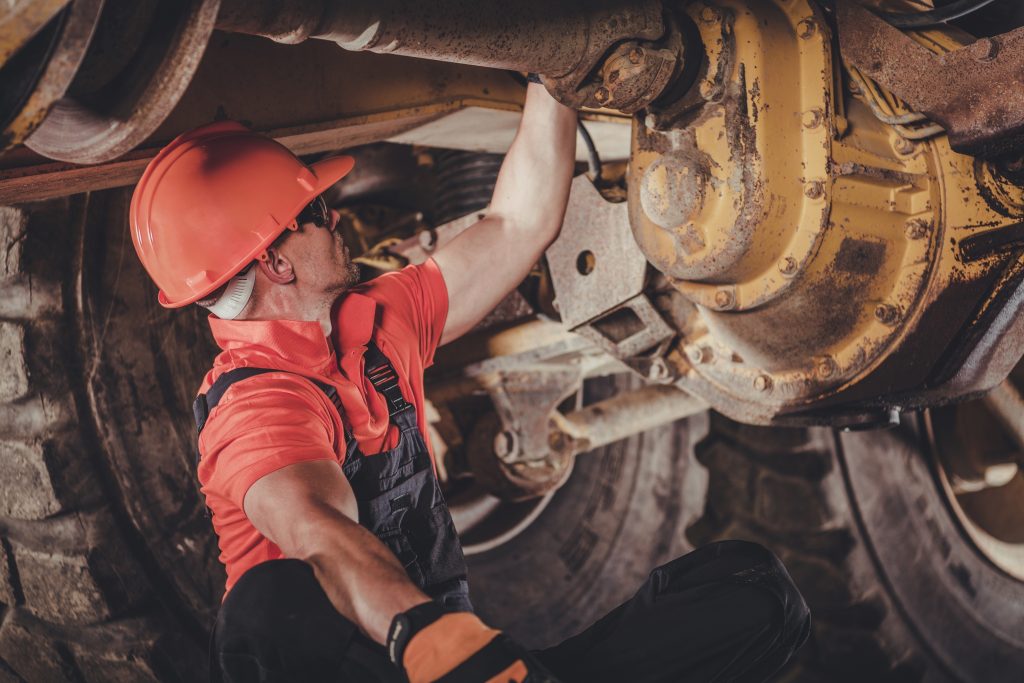 Looking for a job as a Motor Mechanic? Working as a Mechanic is an exciting and varied career that could set you on the path to do something you love if you enjoy working with vehicles. In this week's blog post, we will discuss everything you need to know about what's it like to be a Motor Mechanic.
What Does a Motor Mechanic Do?
Motor mechanics repair, maintain and test motor vehicle and other internal combustion engines and related mechanical components.
Some tasks and duties associated with the job are:
Detecting and diagnosing faults in engines and parts
Dismantling and removing engine assemblies, transmissions, steering mechanisms and other components and checking parts
Repairing and replacing worn and defective parts and reassembling mechanical components and referring to service manuals as needed
Performing scheduled maintenance services, such as oil changes, lubrications and engine tune-ups, to achieve smoother running of vehicles and ensure compliance pollution regulations.
Reassembling engines and parts after being repaired
Testing and adjusting mechanical parts after being repaired for proper performance
Diagnosing and testing parts with the assistance of computers
May inspect vehicles and issue roadworthiness certificates or detail work required to achieve roadworthiness

What are the Different Types of Mechanics?
The term mechanic is a broadly used term to describe workers who are responsible for maintaining and repairing motorized vehicles and machinery. Although we will be focusing specifically on Motor Mechanics today, it's worth knowing about the different types of specializations you can do within the field so that you can make an informed decision if you wish to follow this career path:
Diesel Mechanic
Heating, Air Conditioning and Refrigeration Mechanic
Aircraft Mechanic
Electrical Mechanic
How to Become a Motor Mechanic?
To become a certified Motor Mechanic, you will need to complete a Certificate III course in Automotive Servicing Technology. This qualification takes 4 years to complete. As part of the qualification, you are required to undergo training with a Group Training Organisation (GTO). This is where we can help you. Skill Hire is a GTO that connects you to a Host Employer who will give you practical work experience while studying. To learn more about doing an apprenticeship with Skill Hire, click here.  It is also worth noting that a Mechanical apprenticeship is among the Top 10 Apprenticeships and Traineeships of 2019. To view the complete list, click here.
What Kind of Skills Do You Need to Be a Motor Mechanic?
Ability to read and analyse manuals and technical information
Problem solving skills
Strong communication skills
Troubleshooting skills
Well organised and patient
Ability to work well with your hands
Ability to work well with tools
How Much Can You Earn as a Motor Mechanic?
Motor Mechanics earn an average salary of $74,672 per year.  Earnings tend to be lower when starting out and higher as experience grows.
Source: Jobs Outlook
How is the Labour Market Looking for Motor Mechanics?
The number of people working as Motor Mechanics grew strongly over the past 5 years and is expected to be 101,800 by 2023. There is likely to be around 23,000 job openings during this period.
How Can Skill Hire Help?
You already know that you can commence a Mechanical apprenticeship with Skill Hire but did you know that we are also a recruitment company? Our labour hire division can help find suitable employment for you once you complete your qualifications and training. For more information on how Skill Hire can help you pursue a career as a Motor Mechanic, please get in touch with our team on 9376 2800 or visit our website www.skillhire.com.au
K
Skill Hire really helped me to see that I can accomplish something if I set my mind to it and I completed my course 2 months prior to the completion date. Cheers guys!
M
Skill Hire are helpful and professional. Nicola was attentive to all my needs. Their timesheets systems were a breeze and always update us with messages. Thanks Skill Hire
S
I just wanted to thank Skill Hire's EST Trainers. Nathan is the absolute best trainer I've ever had privilege to meet by a WIDE margin and I appreciate everything done for all of us. I'm ecstatic about the internship opportunity.
G
Not only did Skill Hire respond quickly to our urgent need, your team took the time to understand our organization and our needs. The people sent to help out were outstanding and their ability to rapidly adapt to our workplace eased our burden during what was a very challenging few months.
P
My son has thoroughly enjoyed the Construction Pathways course. He spent the last 18 months being home schooled and not socializing with anyone so to see him eager to get up and leave the house every day still blows my mind. Simon, thank you for your understanding and taking extra care with my son.
J
I wanted to say a big thank you to Skill Hire and the team, especially Wayne for such an amazing experience for our students. All of our students were thoroughly engaged with the course and learned many valuable skills.