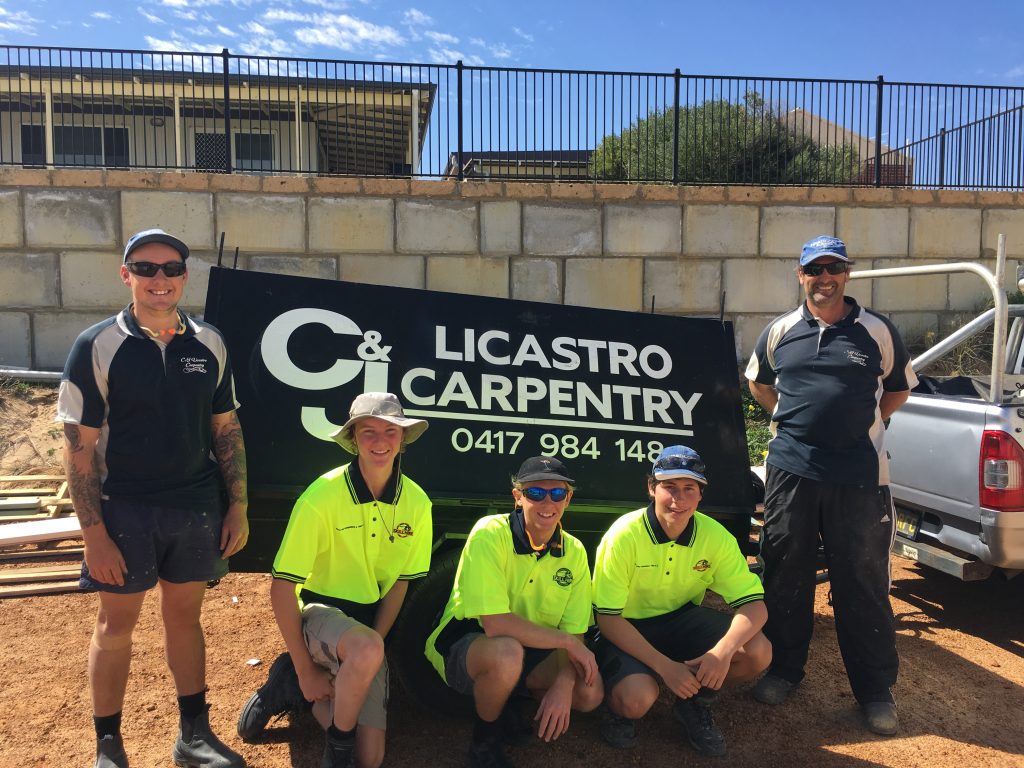 With over 500 different apprenticeships and traineeships available in a range of industries, there is an overwhelming number of apprentices and trainees waiting to gain work experience. As a business, you can help the generations of tomorrow achieve their true potential by becoming a Host Employer. If you are wondering what's in it for you, keep reading to learn how your company will benefit from taking on an apprentice or trainee.
1. Majority of the Hosting Cost is Covered by the Government
Yes, you read that right. At the start of the 2019 financial year, the Government of Western Australia announced the Jobs and Skills WA Employer Incentive Scheme. Under this scheme, Host Employers are eligible to receive up to $8,500 for hosting a new apprentice and up to $4,250 for a new entrant trainee. The purpose of the incentive is to provide assistance in meeting the costs of employing an apprentice or trainee and encourage employers to give them the skills and work experience needed to become the future tradespeople of tomorrow. Depending on your eligibility, you may be able to claim additional financial incentives available for Host Employers. To find out more about these incentives and eligibility criteria, please give us a call on 9376 2800.
2. Simplistic Employment Arrangements
At Skill Hire, we believe in keeping things simple. When you sign up to become a Host Employer with Skill Hire, we will take the stress out of managing employees by sourcing, training, monitoring your apprentice or trainee while taking care of the paperwork such as payroll, tax, superannuation and managing worker's compensation claims. The only thing you need to do as a Host Employer is to provide work experience to your apprentice or trainee.
3. Satisfaction of Changing Someone's Life for the Better
By hosting an apprentice or trainee, you are essentially contributing to the future Australian workforce by giving them the skills, knowledge and confidence to succeed. For a young apprentice or trainee with no work experience, the opportunity to apply theories learned in the classroom to real work tasks is life changing.
4. High Employee Retention Rate
Statistics show that apprentices and trainees who commence employment with a Host Employer at an early age are more likely to remain loyal and progress through the company even after completing the program. Not only will your business benefit from gaining an employee who knows your business inside and out, you will also gain an employee with qualifications.
How We Can Help Your Business
Whether meeting contractual quotas or simply to have an extra pair of hands on deck, hosting an Apprentice or Trainee with Skill Hire is a hassle-free approach to building the workforce of tomorrow. With over 25 years of experience and over 5000 active candidates in our Group Training Organisation (GTO), Skill Hire is well experienced in its ability to match Host Employers with the right apprentice for your business. For more information on how GTOs make hiring apprentices easy, click here.
As the primary employer of your prospective apprentice or trainee, we actively coordinate the following:
Mentoring and apprentice support
Annual, personal and RDO Leave entitlements
Provisions of Uniforms
Provision of Personal Protective Equipment
Payroll logistics
While you focus on what matter most to your business, our team will work to ensure seamless transition of apprentices and trainees into your business. For more information on how to become a Host Employer with Skill Hire, please contact our team on 9376 2800 or visit our website.
K
Skill Hire really helped me to see that I can accomplish something if I set my mind to it and I completed my course 2 months prior to the completion date. Cheers guys!
M
Skill Hire are helpful and professional. Nicola was attentive to all my needs. Their timesheets systems were a breeze and always update us with messages. Thanks Skill Hire
S
I just wanted to thank Skill Hire's EST Trainers. Nathan is the absolute best trainer I've ever had privilege to meet by a WIDE margin and I appreciate everything done for all of us. I'm ecstatic about the internship opportunity.
G
Not only did Skill Hire respond quickly to our urgent need, your team took the time to understand our organization and our needs. The people sent to help out were outstanding and their ability to rapidly adapt to our workplace eased our burden during what was a very challenging few months.
P
My son has thoroughly enjoyed the Construction Pathways course. He spent the last 18 months being home schooled and not socializing with anyone so to see him eager to get up and leave the house every day still blows my mind. Simon, thank you for your understanding and taking extra care with my son.
J
I wanted to say a big thank you to Skill Hire and the team, especially Wayne for such an amazing experience for our students. All of our students were thoroughly engaged with the course and learned many valuable skills.